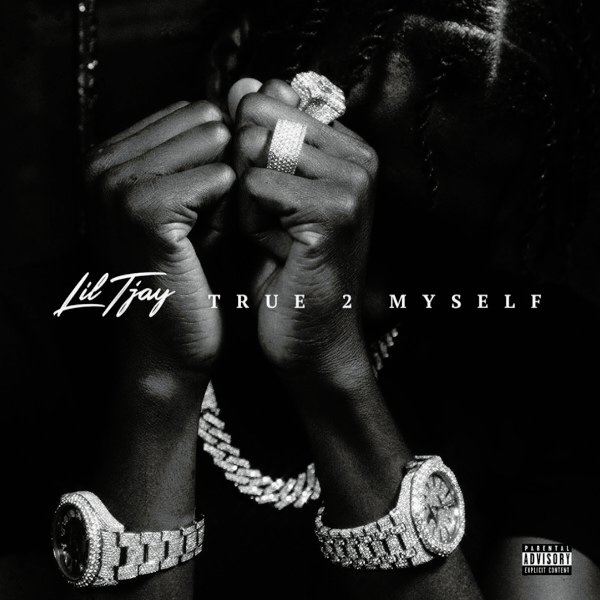 Lil TJay hugs his block, his money, and his true supporters in the emotional "True To Myself."
---
STREAM
---
TOP 5
5. RUTHLESS (FT. JAY CRITCH)
"Ruthless" features two of New York City's up-and-coming rappers in Jay Critch and Lil TJay. Unfortunately, what you get from both of them is plenty of fearless singing on the track (N***as simply don't rap anymore).
"Ruthless" is one of those tracks that are passionate for no reason. I get it, making it out of the hood is something to be proud of, but do n***a gotta sing their hearts out about making money and selling drugs, too? Nonetheless, I f**k with the dramatic feel the track gives off from start to finish, as both Critch and TJay let the world know they aren't soft by dropping off verses that are trill and cocky lyrically (I'm just going to ignore the fact that they sound like the second-coming of Paul McCartney and Michael Jackson on the track).
4. HOLD ON
"Hold On" is a hit, to me, as it features a very memorable hook, riveting vibes, and lyrics by TJay that are gangsta, humbling, and pretty damn motivational. S**t, I damn-there shed a ghetto tear listening to this track!
I kind-of hate how Lil TJay spazzes when he hops on an emotional song like "Hold On." It's almost like he gets way too ahead of himself (Experience will change that).
3. ONE TAKE
I thought "One Take" was a fantastic way to start off "True 2 Myself!" On it, Lil TJay spits soulful bars about flexing on n***as, stiff-arming groupies, selling dope, sounding like A Boogie Wit The Hoodie, and shooting up those he considers ops.
What makes "One Take" special is that it sounds like it was literally made in one take. In less than three minutes, it feels like Lil Tjay is trying to let the world know about his life story, which as a result, lets those who aren't too fond of him get a Cliff Notes version of who he is.
2. NO ESCAPE
In "No Escape," Lil TJay raps pretty damn hard! Correct, he does away with his singing ways and simply spits about how he found music, escaped criminal charges, overcame homelessness, dealt drugs, and found a way to be a role model to the kids in his hood.
Though Lil TJay won't blow you away with his rap mechanics in "No Escape," he will blow you away with his raw ass bars and gritty demeanor. On some real s**t, he gave me old school 50 Cent vibes on this song — a feeling I had no clue he was capable of giving me.
1. POST TO BE (FT. RILEYY LANEZ)
Believe it or not, R&B-heavy/heartbreak songs could be Lil TJay's bread-and-butter. With that being said, I think "Post To Be" is the best track on "True to Myself" (By a mile, too).
In "Post To Be," Lil TJay spills his guts out about a chick he believes did him wrong in many different ways. What I love about the song is that TJay delivers a melody on it that is strong, while the lyrics he gives us is honest, vulnerable, and extremely relatable. S**t, for the first time on this album I actually felt like I could give the little n***a some grown man advice.
Riley Lanez (Who I cannot confirm is Tory Lanez's sister) is featured on "Post To Be." In her lone verse, she lets Lil TJay know why she did him dirty, which as expected, results in her claiming he did her dirty first (I knew n***as was going to be on some kiddy s**t in this song). While I am not here for the back and forth between TJay and Rileyy, I am here for the chemistry between the two.
---
SONG BY SONG BREAKDOWN
1. ONE TAKE (4/5)
2. HOLD ON (3.5/5)
3. F.N. (3.5/5)
4. DREAM THAT I HAD (3.5/5)
5. POST TO BE (4/5)
6. RUTHLESS (4/5)
7. MIXED EMOTIONS (3.5/5)
8. DECLINE (3/5)
9. SEX SOUNDS (3.5/5)
10. LEAKED (3/5)
11. LANESWITCH (3/5)
12. BROTHERS (3.5/5)
13. GOAT (3/5)
14. TOP OF THE GAME (3/5)
15. NO ESCAPE (4/5)
---
OVERALL RATING
(C)
If you can get past Lil TJay's swagger-jacking of A Boogie Wit Da Hoodie, what you will realize is that the 17-year old is a pretty solid musician! Not only does he bridge the gap between R&B singer and gritty rapper really well, but lyrically, he has an ability to come across as riveting.
In "True To Myself," Lil TJay stays true to the streets as much as he can. Despite singing his ass off, he tells horrifying tales of shootouts, crooked friends, and sex moves that n***as that are trying to make a baby perform. In other words, the little n***a comes across as grown, which in my opinion, makes him very easy to listen to for actual grown folks like myself.
I wasn't quite impressed with Lil TJay's rap mechanics in "True To Myself" (I feel like all he did was blurt out s**t when he rapped), but I WAS impressed with his ability to create infectious melodies and sing fearlessly. I can tell the South Bronx rapper wanted to get listeners to feel his words instead of hear them on this album, which I believe is the only reason someone with two working ears would want to hear it from start to finish.
I'm not going to lie, I think n***as are starting to overdo this singing s**t. I get it, some people are actually talented at making infectious melodies, but if those melodies aren't backed up by well written lyrics, s**t will get annoying really quick. With that being said, kudos must go to Lil TJay for making it semi-big in the music industry by singing, but on the real, this "True To Myself" album got annoying quick. Not only did songs start to sound the same, but his street tales began to feel forced. I do believe TJay has a bright future, though, he just needs to start tapping into his creative side a little more (Like he does in "No Escape").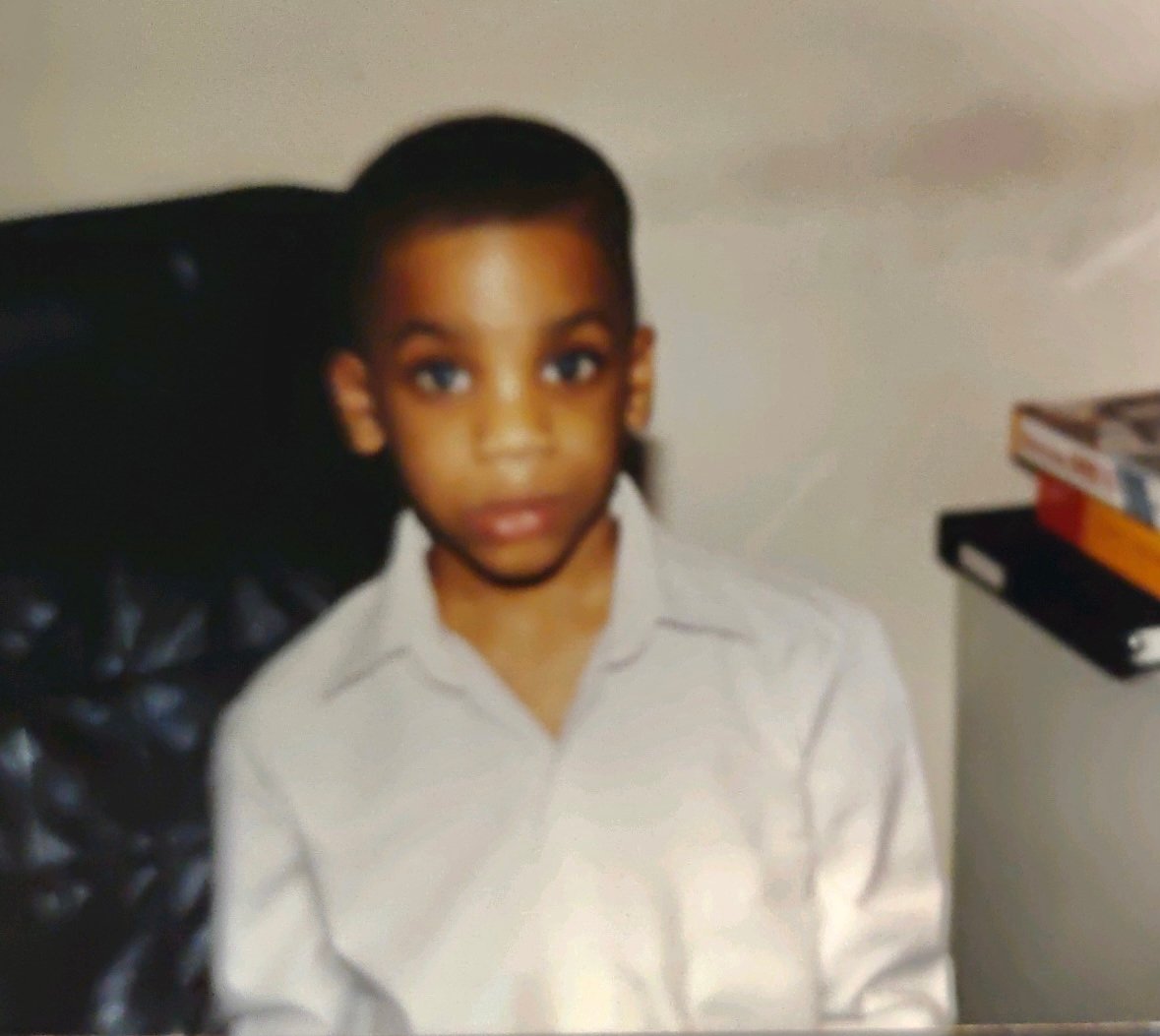 Quincy is the creator of Ratings Game Music. He loves writing about music, taking long walks on beaches, and spaghetti that fights him back.