G-Herbo – PTSD (Album Review)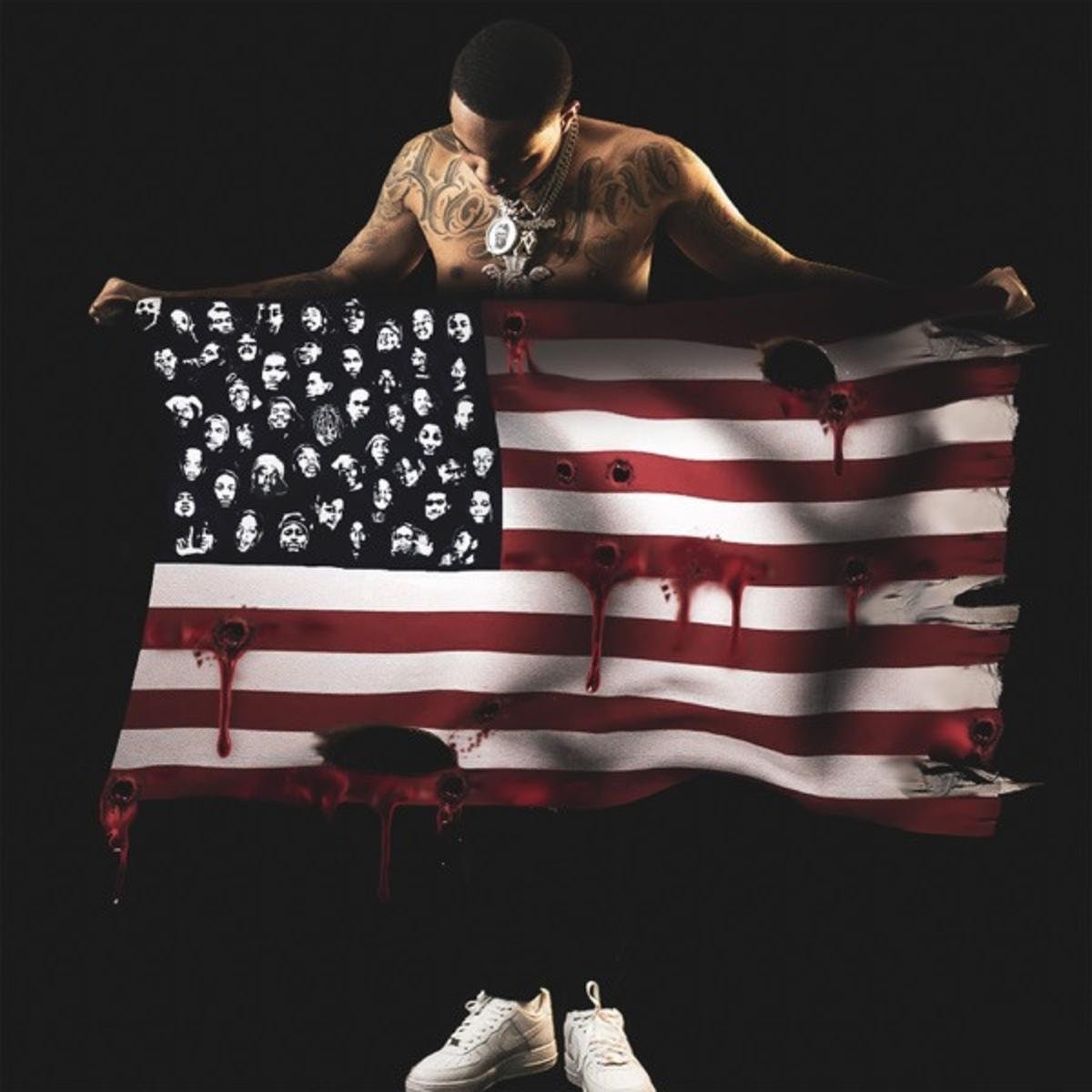 G-Herbo turns his positive and negative hood experiences into a deep-ass album in "PTSD."
---
TOP 5
5. PTSD
"PTSD" is such an interesting song… On it, you get an instrumental that is serene, ferocious bars by G-Herbo in which he comes across as vengeful, a sobering/chilling chorus by Juice WRLD, a vibrant verse by Chance The Rapper in which he talks about some of the crazy-ass s**t he's seen in his life, and a verse by Lil Uzi Vert in which he sounds hella paranoid. When you combine everything I just mentioned, what you end up with is a banger that sounds beyond bi-polar (I guess that's the point of the song).
4. PARTY IN HEAVEN
Lil Durk and G-Herbo might be Chicago's version of Snoop and Pac.
I love me some "Party In Heaven!" Not only do I f**k with the smooth-ass instrumental that powers the song, but I also love the melody that Durk gifts us with on it and both his and Herbo's hood-certified lyrics.
I don't even smoke, but this song made me want to light a cigar up.
3. SHOOTER
What's up with all of these rappers dropping love songs after Valentine's Day? The latest one to do so is G-Herbo — a dude I thought had an icebox where his heart used to be. Nonetheless, "Shooter," a song that features Jacquees, contains bars that are adorably trill and a hook that is way too infectious to ignore.
How adorable, Herbo said he can see his lady being his shooter (Someone pass me a tissue)!
2. FEELINGS
Herbo truly spills his guts out in "Feelings." No, he doesn't talk about his diamonds or guns in the song; instead, he talks about his willingness to let beefs go, his PTSD diagnosis, his baby mama drama, and his addiction to drugs.
"Feelings" is a song I think the youth should listen to. On it, Herbo admits to being imperfect and shows a willingness to let things slide (Do you hear that kids? Let s**t slide sometimes).
1. INTRO
Do you know what "Intro" tells me? That G-Herbo wants to be great. With the track featuring an updated version of a classic Jay-Z instrumental, the Chicago rapper goes off, spitting bars that have him letting the world know about his bad temper, his rough come-up, his hustling ways, and the street rules he follows. While his lyrics in the song are fantastic, I think it's his steady rap flow that stands out the most, to me.
---
SONG BY SONG BREAKDOWN
1. INTRO (5/5)
2. GLASS IN THE FACE (3/5)
3. GANGSTA'S CRY (3/5)
4. IN THIS BITCH (3.5/5)
5. DEATH ROW (4/5)
6. PARTY IN HEAVEN (4/5)
7. PTSD (4/5)
8. BY ANY MEANS (3.5/5)
9. GANGBANGIN' (3.5/5)
10. LAWYER FEES (3.5/5)
11. FEELINGS (4/5)
12. HIGH SPEED (3.5/5)
13. SHOOTER (4/5)
14. INTUITION (4/5)
---
OVERALL RATING
(B-)
WHAT I LIKE ABOUT PTSD
How Herbo balanced heartwarming lyrics with demented street lyrics on the album. Throughout PTSD, Herbo acknowledges his savage ways (He talks about shootouts a lot in the album), but also comes across like someone who wants to bring the topic of mental health to the forefront. I thought the way he balanced the two worlds together was masterful.
The Instrumentals on the album are beyond cinematic. From the moment you press play on PTSD, you are gifted to instrumentals that are as riveting as it gets. Some feature old school vibes, while others sound like they would fit perfectly on The Irishman soundtrack.
The features. Herbo definitely could've done PTSD all by his lonesome. With that being said, I thought artists like A Boogie Wit Da Hoodie, Lil Durk, Juice WRLD, Lil Uzi Vert, Polo G, and Jacquees added well-needed melodies to the album.
The believability of Herbo's lyrics. I question the gangsta of tons of rappers; not Herbo. To me, when he talks about being glued to the hood, selling drugs, shooting up ops and having PTSD, I believe it. At this point, I'm ready to give Herbo's gangsta a blue verified checkmark.
WHAT I DISLIKE ABOUT PTSD
The songs in which G-Herbo raps offbeat. To me, Herbo is an outstanding rapper when he rides beats like he does in "Intro" and "Party In Heaven;" so why does he aim to sound offbeat on songs like "Glass In The Face?" Some riddles are impossible to solve.
CONCLUSION
G-Herbo doesn't rap simply to make money or hits — he raps to let the world know what growing up in the hood has done to his mind. Personally, I appreciate his openness on PTSD, and musically, applaud him for understanding how to bridge the gap between old school and new school street rap.