Saba returns with an emotionally fueled project that feels like one big sigh of relief. "Few Good Things" enticingly features 6LACK, Black Thought, Cheflee, Daoud, Fousheé, G Herbo, Eryn Allen Kane, Krayzie Bone, Mereba, Pivot Gang, Smino, and Benjamin Earl Turner.
---
STREAM
---
TOP 5
5. Fearmonger
Fearmonger served as the lead single for this project. It is a clear departure from the dark/depressive sounds heard on CARE FOR ME.
"Fearmonger" is enjoyable in its own unique way as funky guitar production brings in feelings of joy in every capacity. I heard and saw mixed reviews about this track but I think It's a record that'll get better every listen.
4. Survivor's Guilt
Chicago's finest, Saba and G-Herbo, did the damn thing in "Survivor's Guilt."
In the G Herbo-assisted "Survivor's Guilt," Saba gives us some of the explosive, "lemme vent" raps that first grabbed our attention on his 2016 creation, Bucket List Project. It made all the sense in the world that he brought that Chicago ferocity because Herb brought it as well.
Saba's rapping and Herbo's signature arrhythmic flow >>>>>>
---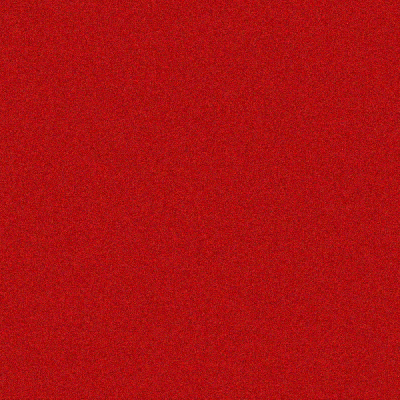 ---
3. Make Believe
"Make Believe" slows the project down and allows listeners to really start focusing on Saba's words.
Saba talks about fighting that reckless urge to consistently pursue wealth and how he's satisfied with what he has. "I got everything I could ever need/And I try to keep that in mind any time I meet tryna sell a dream." Foushee's vocals towards the end of this record were the icing on the cake to echo the message Saba was focused on delivering here.
This track leads into a sensational 3-track closer to this project.
2. Few Good Things
The album's closing track is so good, words won't do it justice here. Go press play.
Matter of fact, play it five times in a row if you got some time to spare.
1. 2012
Man, "2012" is special. It reminds me a lot of Mac Miller's "2009" track, and many of us know how that tune goes.
"2012" is basically a love letter to Saba's past self. Saba embarks on a reflective journey that takes the listener through stories of high school love, back and forth trips on the CTA's Green Line, and his childhood. He actually mentions his Grandma's basement being his "Mecca," letting us know where it all started for him. "2012" is a loaded track that was easily the best record on this album.
---
SONG BY SONG RATING
1. Free Samples (feat. Cheflee) (4/5)
2. One Way or Every Nigga With a Budget (4/5)
3. Survivor's Guilt (feat. G Herbo) (4.5/5)
4. an Interlude Called "Circus" (feat. Eryn Allen Kane) (5/5)
5. Fearmonger (feat. Daoud) (4.5/5)
6. Come My Way (feat. Krayzie Bone) (3/5)
7. Still (feat. Smino & 6LACK) (4/5)
8. a Simpler Time (feat. Mereba) (4/5)
9. Soldier (feat. Pivot Gang) (5/5)
10. If I Had A Dollar (feat. Benjamin Earl Turner) (3.5/5)
11. Stop That (3.5/5)
12. Make Believe (feat. Fousheé) (4.5/5)
13. 2012 (feat. Day Wave) (5/5)
14. Few Good Things (feat. Black Thought & Eryn Allen Kane) (5/5)
---
RGM GRADE
(B+)
Saba's CARE FOR ME is a project that still feels underrated, even though it received favorable reviews from tons of listeners. Saba truly came into his own when it came to creating such an emotionally rich experience to resonate with his deepest and darkest thoughts and experiences. That being said, I was beyond ready to see what Few Good Things would sound like given all that Saba has been through the last few years. The bar was set high, and it's safe to say that Saba came thru with yet another solid addition to his discography.
We get to see all of Saba's sides on this album as he raps about the highs and lows he's faced. He really showcases his musicianship here. As for the production on the project, it was flawless. I loved how daedaePIVOT and Daoud incorporated an array of production styles such as neo-soul, funk, and hip-hop into the album. Saba really expands his sound to an impressive scale on here and I believe this album is the mark of a new turn for Saba.