Killer Mike is the people's champ in "MICHAEL."
---
STREAM
---
TOP 5
5. EXIT 9 (Ft. Blxst)
"EXIT 9" is simply a good song to me.
"EXIT 9" isn't the most powerful track on this album at all. As a matter of fact, Killer Mike and featured guest Blxst both sound subdued and laidback in it. With that being said, I rock with how pure it sounds. Not only does Blxst hit us with a smooth-ass hook that is all about reaching success and celebrating hard work, but we also get slick-ass verses from Killer Mike in which he pays homage to the fallen, to the living, and how far he has come. This song will not go over your head at all; it's something you can relate to a lot.
4. RUN (Ft. Young Thug)
"RUN" feels like an anthem that every black man in America should overplay.
To say that Killer Mike and Young Thug aren't on the same page on this song is an understatement. While the former raps about overcoming odds as a black man in America, the latter raps about overcoming dust that landed on his Roley. Whatever the case may be, the combination of the two Atlanta legends' styles makes for a very entertaining listen.
This song boasts a legendary hook, a slow-burning pace that I love, and an overall vibe that makes me want to take my shirt off and playfully wrestle successful black individuals in a mosh pit.
3. DOWN BY LAW
When Killer Mike raps like the rent is due, he's a top 5 rapper in the game.
I feel bad for you if you pressed play on this album at 2 AM like I did today. When the intro, "DOWN BY LAW," hits, you get a fiery version of Killer Mike. Throughout the song, which is powered by this triumphant, dramatic beat, Mike uses frenzied flows to call out our judicial system, snakes, those who gave up on GOD, and snitches. He also pays homage to Martin Luther King, Malcolm X, Eric B, Obama, and Atlanta. My negroes and negroettes, I'm sure you're awake now, right?
CeeLo (Remember him? The "Crazy" man) completes "DOWN BY LAW" with a passionate chorus that you will feel in your soul. Matter of fact, his part reminded me why he was once a The Voice coach.
[the_ad id="102857″]
2. DON'T LET THE DEVIL (Ft. El-P & thankugoodsir)
Killer Mike and El-P drop godly bars in this song.
I don't know what I like more: The beat or the two rap verses that we get in this song. The former is on some hard-hitting/holy/Kanye West-Esque s**t, while El-P and Killer Mike absolutely shine by hitting us with abominable flows, great wordplay, and lyrical content that will remind you that not the devil, your competition, or Dillion Brooks can block you from being the best version of yourself. All in all, you get hip-hop at its highest level in this gem.
1. MOTHERLESS
Even though Father's Day is this weekend, kiss your mother on the cheek at least once tomorrow.
Killer Mike holds zero back in "Motherless." Backed by southern gospel-like vibes and gorgeous vocals from Eryn Allen Kane, Killer Mike relentlessly raps about the impact not having his mother or Grandmother around had on him. He also envisions what it would be like if he ever got to meet them again. As someone who lost their mother very young, I connected with Killer Mike's touching, blunt, and honest words. Man, I truly feel his pain.
---
SONG BY SONG BREAKDOWN
1. DOWN BY LAW (Ft. CeeLo Green) (4.5/5)
2. SHED TEARS (Ft. Mozzy) (4.5/5)
3. RUN (Ft. Young Thug) (4.5/5)
4. NRICH (Ft. 6LACK & Eryn Allen Kane) (4/5)
5. TALK'N THAT SHIT! (4/5)
6. SLUMMER (4.5/5)
7. SCIENTISTS & ENGINEERS (3.5/5)
8. TWO DAYS (Ft. Ty Dolla $ign) (4/5)
9. SPACESHIP VIEWS (Ft. Curren$y, 2 Chainz & Kaash Paige) (4/5)
10. EXIT 9 (Ft. Blxst) (4.5/5)
11. SOMETHING FOR THE JUNKIES (3.5/5)
12. MOTHERLESS (5/5)
13. DON'T LET THE DEVIL (ft. El-P & thankugoodsir) (4.5/5)
14. HIGH & HOLY (Ft. Ty Dolla $ign) (4.5/5)
---
RGM RATING
(B+)
At 46 years old, Killer Mike's voice is still one of the strongest in hip-hop today. His knack for standing up for the black community should be applauded, especially because of how he does it. Mike is so passionate about his people that it almost feels like he's forcing his brash thoughts about everything from bucking the system to being resilient down our throats. I think it's dope that he has embraced being a parent-like figure to his peers.
If you are a fan of hip-hop music from about 1999 to about 2003, you will love the production that we get on this album. Most of the beats on MICHAEL hit hard as hell but also boast sly vibes and soulful/gospel-like elements. While listening to the project, I kept telling myself that I am getting Jay-Z, BluePrint vibes. Particularly the songs that Kanye and Just Blaze produced on that album.
Usually, I don't like projects jam-packed with features, but in the case of MICHAEL, I feel like most of the guest appearances were necessary. Though Killer Mike practically carries every single song with his strong presence and powerful lyrics, getting the perspectives of younger artists like 6LACK, Young Thug, and Blxst made the album feel fresh. That said, I could've done without the following features: Fabo, Curren$y, and Future. Bless their hearts, though.
With this album, Killer Mike proves that content is king. In MICHAEL, he never toys with infectious melodies, strange flows, or clever punchlines; he just flat-out raps his ass off. As a result, you, as a listener, are forced to let his words soak in. Thankfully, his words are meaningful and meant to inspire more than damage. It's so damn ironic that a dude named Killer Mike is one of the individuals restoring hip-hop's fractured form.
---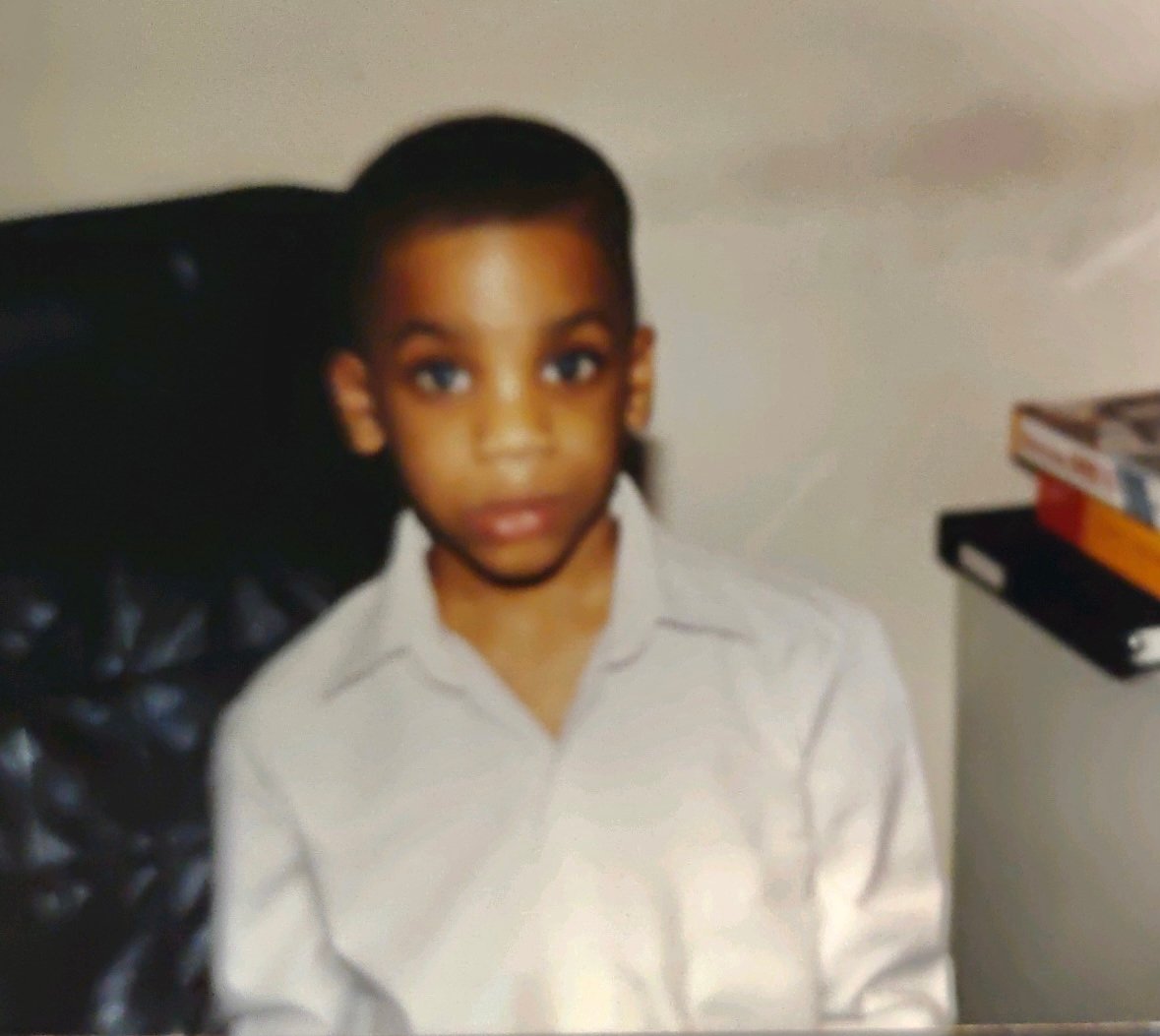 Quincy is the creator of Ratings Game Music. He loves writing about music, taking long walks on beaches, and spaghetti that fights him back.