The Kid LAROI makes his official debut with "THE FIRST TIME."
---
STREAM
---
TOP 5
5. KIDS ARE GROWING UP
The Kid LAROI puts up outstanding raps in "KIDS ARE GROWING UP."
I know The Kid LAROI's new pop fans probably won't enjoy this track, but those who remember that he got it out of the mud as an artist will. In "KIDS ARE GROWING UP," LAROI hits us with two vulnerable, reflective, genuine, powerful, and edgy rap verses. They are really the only reason I f**k with this song. I thought the hook LAROI delivered was a little meh, and the production was definitely an acquired taste.
When it's all said and done, this song highlights The Kid LAROI's underdog ways, which I think he should never discard.
4. LOVE AGAIN
The Kid LAROI will learn that once a woman is done with you, she's done with you (just ask Jada).
No, you probably won't hear "LOVE AGAIN" at your nearest traphouse. The song boasts a guitar-driven, lonely-sounding instrumental, passionate, youthful-sounding vocals, and mushy lyrics that perfectly describe the feelings of being in a deteriorating relationship. If you are a fan of "WITHOUT YOU," another LAROI track with an insane amount of streams, you will love "LOVE AGAIN."
3. WHAT JUST HAPPENED
The bag The Kid LAROI showcases in this track has become his best bag.
In "WHAT JUST HAPPENED," The Kid LAROI brings out his most emotional and passionate vocals to mention how anger, drugs, and alcohol can make people say some f**ked-up things to their partners. There are no hip-hop elements present in the track; instead, we get nothing but alternative pop vibes that people who don't eat their vegetables will f**k with.
We've all been there before, right? We left a club with some friends, took too many shots, and on our way to a dusty fast food spot that stays open until 2 AM, we called our lovers and said some stupid s**t. I used to do that five times a week.
2. WHERE DOES YOUR SPIRIT GO?
This is a beautiful homage track.
Juice WRLD was The Kid LAROI's mentor, friend, and biggest supporter. As a matter of fact, LAROI said he was on the plane with Juice during his last minutes on Earth. Since the latter's untimely death, the former has been on fire. In "WHERE DOES YOUR SPIRIT GO?," LAROI pays homage to Juice.
I got chills listening to this track. In it, The Kid LAROI reminiscences on his short time with Juice WRLD, pointing out how his passing has caused a lot of pain for him. If you claim to have a soul, there's no way you won't be moved by LAROI's emotional vocals and painfully honest lyrics. He truly pours his heart out in this song, and everything about his emotions feels authentic.
The Kid LAROI should be happy knowing he's making Juice WRLD proud with his success.
1. TOO MUCH (Ft. Central Cee & Jung Kook)
NATO sponsors this song.
Music is in such a good place right now. If you look around the landscape, artists from all over the globe are shining. It's great to see. With that being said, my favorite song from this album, "TOO MUCH," features The Kid LAROI (who's from Australia), Jungkook (who's from South Korea), and Central Cee (who's from the UK).
"TOO MUCH" boasts a gentle, sly beat that aligns perfectly with The Kid LAROI and Jungkook's gorgeous melodies, vulnerable lyrics, and soft vocals. As for Central Cee, he provides the song with a great switch-up. His verse sounds gritty and aggressive, which aligns with the topic at hand, which is about getting on the same page with your partner. Overall, I think this song is perfectly put together and is easy to consume.
---
SONG BY SONG BREAKDOWN
1. SORRY (4/5)
2. BLEED (4.5/5)
3. I THOUGHT THAT I NEEDED YOU (4/5)
4. WHERE DO YOU SLEEP? (3.5/5)
5. TOO MUCH (Ft. Jung Kook & Central Cee) (5/5)
6. TEAR ME APART (4/5)
7. STRANGERS (Interlude) (N/A)
8. NIGHTS LIKE THIS (3.5/5)
9. WHAT'S THE MOVE? (4/5)
10. STRANGERS PT 2 (Interlude) (N/A)
11. CALL ME INSTEAD (Ft. YoungBoy Never Broke Again) (3/5)
12. DESERVE YOU (4/5)
13. WHAT WENT WRONG??? (3.5/5)
14. THE LINE (3.5/5)
15. WHAT JUST HAPPENED (5/5)
16. YOU (4.5/5)
17. LOVE AGAIN (4.5/5)
18. WHERE DOES YOUR SPIRIT GO? (5/5)
19. YOU NEVER FORGET THE FIRST TIME… (N/A)
20. KIDS ARE GROWING UP (5/5)
---
RGM RATING
(C+)
What intrigues me about The Kid LAROI is his ability to balance pop and hip-hop music perfectly. While some tracks on this album make me think he's the next Justin Bieber, there are others where he comes across as the musical version of Dennis The Menace.
So, I don't know who's in The Kid LAROI's ear, but if I were to guess, they told him that he still has a lot of s**t to prove as a musician. In the first 75% of THE FIRST TIME, I feel like he does a lot of experimenting, toying with bold sounds and all kinds of instrumentals. While he comes out winning because he got a chance to show the world his versatility, I think the approach sometimes makes the album feel a little like a demo tape. However, once you get to "WHAT JUST HAPPENED," LAROI gets into a damn-there legendary groove. That's when I started handing out 5s.
One of the reasons The Kid LAROI is one of my favorite artists right now is because I absolutely love how raw his emotions are from song to song. He tries to describe how he feels about love, heartbreak, and everything in between. Overall, because of the topics covered and the passion shown, there isn't a single track on this project that doesn't sound meaningful or important.
Did you know The Kid LAROI had range like this as a singer? In THE FIRST TIME, he puts up extremely impressive singing performances. I mean, he still sounds like a kid who doesn't eat his vegetables on a few songs, but nonetheless, still impressive.
The Kid LAROI demonstrates the greatness that comes when an artist is comfortable in their own skin. Throughout THE FIRST TIME, he fearlessly explores American hip-hop as a young white kid from Australia and shows no hesitation in sounding like someone navigating the thin line between love and heartbreak. Simultaneously, he maintains an interest in becoming a mega pop star. This album marks a significant accomplishment, and it's thrilling to contemplate where he goes from here, considering he isn't even 21 yet.
---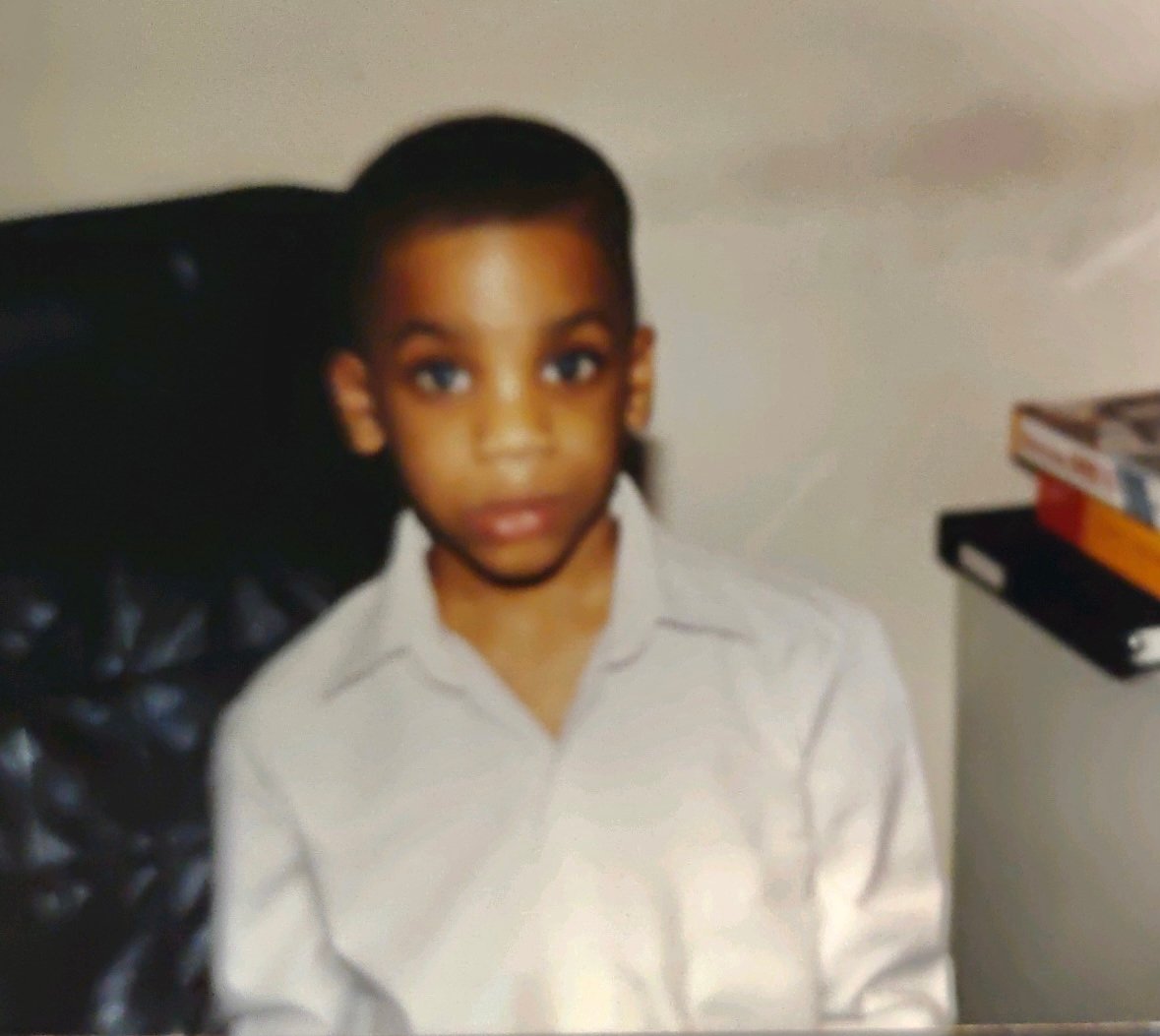 Quincy is the creator of Ratings Game Music. He loves writing about music, taking long walks on beaches, and spaghetti that fights him back.