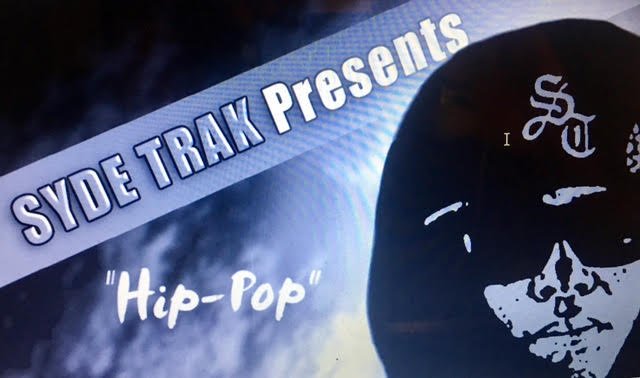 SydeTrak is one of those up and coming artists that I find very intriguing to listen to. From a first few listens, I noticed that he sees no boundaries when he makes music, blending in Pop and Rap as seamlessly as I've heard before. While i was provided with a small sample size of his music in the past, with this new Mixtape, I can really get a gauge of his style now.
---
SONGS
1. RAINDROPS (4/5)
Judging by the buildup, you can tell this is a track in which SydeTrak is going to open up a bit on (And he does).
There's a nice little bounce to the beat, combining a little bit of hip hop with some square dancing s–t.
As expected, SydeTrak opens up on the song, confessing to the listeners that he is getting consumed by certain demons in his life. He is determined to get away from these demons, painting a vivid picture of escape through his words. You can hear the emotion in his voice, as he makes sure you feel his pain through every single line
While his voice may sound a little too zany for me, I cannot deny both his absorbing melody and deep words on his verses/chorus.
2. ROCWILD (4.5/5)
'RocWild' is an all out party, combining some Rock elements with this up-tempo party sound.
SydeTrak plays the perfect hype man to his own song, as throughout he is imploring everyone listening to rock the hell out! His raps are aggressive/persuasive, generating this buzz that you can't help but wanna be apart of.
The chorus comes across as a challenge to the listeners, as SydeTrak is vehemently asking you to rock with him. it is very catchy, and will amp you the hell up regardless of your heart condition.
I don't think I need to be knocked out because i don't want to rock out Trak! Can I just boogie down instead?
3. THE LAST TIME (3.9/5)
'The Last Time' is a heartfelt track by SydeTrak in which he talks about leaving this earth for good. I know his words are a bit depressing, but I can't help but enjoy the songs infectious bop.
Eventually, Syde comes to his senses, as he reminds himself that plenty of people are counting on him to succeed. Overall, it is a range of emotions, taking listeners on this rollercoaster that you would not have expected.
4. GIRL OF MY DREAMS (4/5)
There's nothing like a track about the girl of your dreams, especially when it is full of energy like this.
Content-wise, both Dean and Syde really open up about this marvelous girl, admiring her for her body to the way she moves. You can hear the excitement in Syde's voice, which gives off this very joyous sound.
Based off of Syde's enthusiasm, this chick he's talking about better be the second coming of Kim K!
5. INSANE (4.2/5)
'Insane' is a very plummy sounding song, as it uses this pop-inspired feel to really draw listeners in.
SydeTrak is a little more aggressive on this song, talking about his determination to get to the top. I feel like it's one of his realer tracks, with his lyrics coming across as very genuine.
On the chorus, SydeTrak definitely hammers home the idea of being on his grind, giving us this very inspired vibe. I like the songs confidence, its positivity, and most importantly its rebellious nature.
6. POLE DANCER (3.8/5)
A strip club joint is a must on everyone's album nowadays!
The chorus is a little too zesty for me (though I like the second phase of it), but then again, watching a girl on the pole would arouse even the mellowest.
I like both rappers styles on their verses, as a dance beat like this needs a certain type of flow in which they both achieve.
SydeTrak raps with this 'sing-a-long' type style that I think is vital for bars everywhere. If you get a chance to memorize his part, then the song will be even better to you.
Dean's verse isn't as popish sounding as Sydes is, but it is still very catchy. Dean plays the perfect feature to the song, giving it a completely different vibe.
I like this song, and that is mainly because it gives off so much good energy.
7. MONEY ANTHEM (4.2/5)
'Money Anthem' is a gutter/50 Cent type track with a rugged ass beat. If you want to hear SydeTrak spit some real s–t, this song is the perfect example.
The chorus has a great bop to it, as you will find yourself nodding your head to it from start to finish.
Once SydeTrak's verse drops, you can hear his confidence, with each one of his bars being extremely boisterous. There is absolutely no frontin' from him, just bars that exemplify all the money that he is getting.
I love Dean's part, as he is focused on riding the beat like a pro. He hits us with some great wordplay, combined with some authentic viewpoints of how he sees money.
8. PARTY (3.8/5)
'Party' is a newer version of Eddie Murphy's 'Party All The Time', which has SydeTrak singing over this clap-happy beat.
I can dig this songs hook, because its content is definitely some real s–t. It doesn't quite sound like Trak hates the fact that his girls a party animal, because his voice just doesn't sound that concerned to me.
On SydeTrak's verse, he gets more descriptive about his girls partying habits, explaining to the listeners why his girl thinks partying all the time is appropriate at this age. As a listener, you will feel like that outsider looking in to a troubled relationship.
Dean closes out the song, and he talks about the same situation he is in with his girlfriend that parties all the time. He sounds a little more annoyed than Syde, so the words are coming out a little darker.
I don't have a girl that parties all the time, and judging by this song, I definitely don't want one.
9. ANOTHER WOMAN (3.8/5)
Looks like SydeTrak gets his Slick Rick on in this song, as he tells a story about falling in love with another woman.
I am not a fan of the chorus, but I like the passionate old school rap beat he chose for this song.
The story SydeTrak tells isn't super intriguing, but I do like how specific he is while telling it; you will definitely find yourself listening to the story hard to see if it ends happily….(Whoa, s–t ended up in a girlfight!? This needs to be made into a Lifetime movie ASAP.)
10. GUITAR HERO (3.7/5)
'Guitar Hero' has this heroic sound to it, as SydeTrak talks about a couple of kids that were having suicidal issues at school. Even though the premise of the song is a bit depressing, it has this positive vibe to it that makes it feel like everything was ok once Trak entered the scene.
Once again, SydeTrak tells a few stories on this song, being as particular as he can be on each and every line. Something about the way he's rapping is very leadership-like, assuring fans that he is just as much a motivational speaker as he is a rapper.
11. EYE KONTACT (4/5)
I really like the production on 'Eye Kontak', as it has a very dynamic sound.
SydeTrak really opens up about his relationship on this song, as he tries to find out what he did to make his woman sad. On the verses/chorus, Trak is begging and pleading for his womans forgiveness, saying anything he can to get her back on his side. I love the passion, I love the determination, and I love the seriousness that you get from him on this song.
Dean is at the end of this song, and he adds that unique rap style to the song that sorta toughens it up a bit. You'll like his demeanor on the song, as he isn't quite sweating his women being upset like SydeTrak is.
12. 2NIGHT (4/5)
'2NIGHT' is definitely the biggest club record on this album, as it has this bop to it that a lot of people will like.
Dean opens the track up, and he sets the tone with this mackadocious sound. Throughout, he emphasizes a good chunk of his lines to make sure his woman understands what he thinks about her; I believe this is an effective method for a song like this.
SydeTrak is on the chorus, and he delivers this hook that is a very solid setup for Dean to kill. His part is very groovy, with him serenading his lady with some infectious harmonizing. Trak follows this same theme on his verse, but the only difference is that he is able to really get specific with what he wants to do for her tonight.
Overall, I think this is a sweet song that any woman would appreciate.
13. DATE MUSIC (3.6/5)
Let's start this review off with the beat: The beat has this sparkly sound to it that catches your attention almost immediately; SydeTrak takes advantage of this aspect, delivering this sound that reminds me of the New Edition sound from the 80's. You can tell Syde is being very careful with his words, as he tries to convince this beautiful girl to go on a date with him.
The second verse is pretty good, as it has this wit to it that definitely matches the theme of the song. I can definitely see myself saying the sly words that Dean is saying to his girl on it, making his part very relatable.
14. SOMETHING TO REMEMBER (3.8/5)
This song is very smooth, with SydeTrak rapping over this R&B inspired beat. He definitely shows off his rap ability on it, giving us both a slow and fast flow on his verses.
The number one thing that stands out to me is SydeTraks decisiveness on this song: It seems like he traded in his usual animated style for this more focused one on it. By the end of the song, the girl should feel convinced to join him on this rendevous that he promises.
SydeTrak definitely has a good feel for how he should approach the song here.
15. EENIE MEANIE (4/5)
'Eenie Meanie' is another one of SydeTrack's tough tracks, as he raps over this opera inspired rap beat.
On the song, SydeTrak lets the people know about his reckless style, as he glamorizes the money, girls, and gigolo lifestyle. This is his most assertive song content-wise, and the words seem to come out the most effortlessly on it,
While the chorus is a bit childish, it is catchy enough to sing-along to.
16. WHY DO YOU (3.9/5)
'Why Do You' is a heartwarming pop song in which SydeTrak wants to understand what he did to make his woman upset at him. He doesn't quite sound concerned on the song, he sounds more so confused about the whole happenstance
On the verses, SydeTrak sounds a bit annoyed, as he digs and digs to find the root of his woman's anger. He tries to convince her that she is his everything, but it sounds like she isn't buying it at all. As the verses go on, the more and more SydeTrack sounds like a witness on the stand that is trying to win his woman back.
This is probably SydeTrak's best chorus, with his adlibs, melodies, and harmonizing being all on point.
17. JETPACKIN' (4/5)
I've always loved that 'Out of this universe' sound for rappers, and 'Jet Packin' is just that! The production is very outerspaceish, with SydeTrak following that same theme lyrically on the chorus.
SydeTrak reminds listeners that he is not just your ordinary rapper on this song, as he mixes in traditional rap with this new age style of rap. he talks about his grind to get to where he is now, but talks about it in a way where it ties in with the whole outerspace s–t.
The chorus might be a little too animated for my liking, but at the same time it gets the job done in terms of futuristic s–t.
---
OVERALL RATING (GOOD)
You get to enter the very idiosyncratic mind of SydeTrak on this album, and it is quite the experience. Song after song, SydeTrak loses his mind on the beat, staying true to his fans by delivering the hip pop sound that he's advertised to fans from day one. He encourages fans to think outside of the box when it comes to a myriad of topics, which a good chunk of artists simply aren't doing right now.
One of my main beefs with this album is his animation on the choruses: It seems like at times he is doing just a little too much, taking his voice to places I don't think he should go. Nonetheless, he provides us with some really good melodies, which make up for some of the overly vocalized parts.
I think that SydeTrack's best attribute is his rapping ability, and on songs where he is motivated to spit bars, he is really good! He knows how to ride a beat well, and has confidence identical to what you see from the mainstream rappers out now. I would encourage him to lean towards more hip hop sounding songs, because that is the sound that he sounds the most fluent on.
Overall, the album is an adventure, and something that is very enjoyable to listen to. Whether you agree or disagree with my critique, you will be convinced that SydeTrack has this talent that is hard to find in this industry.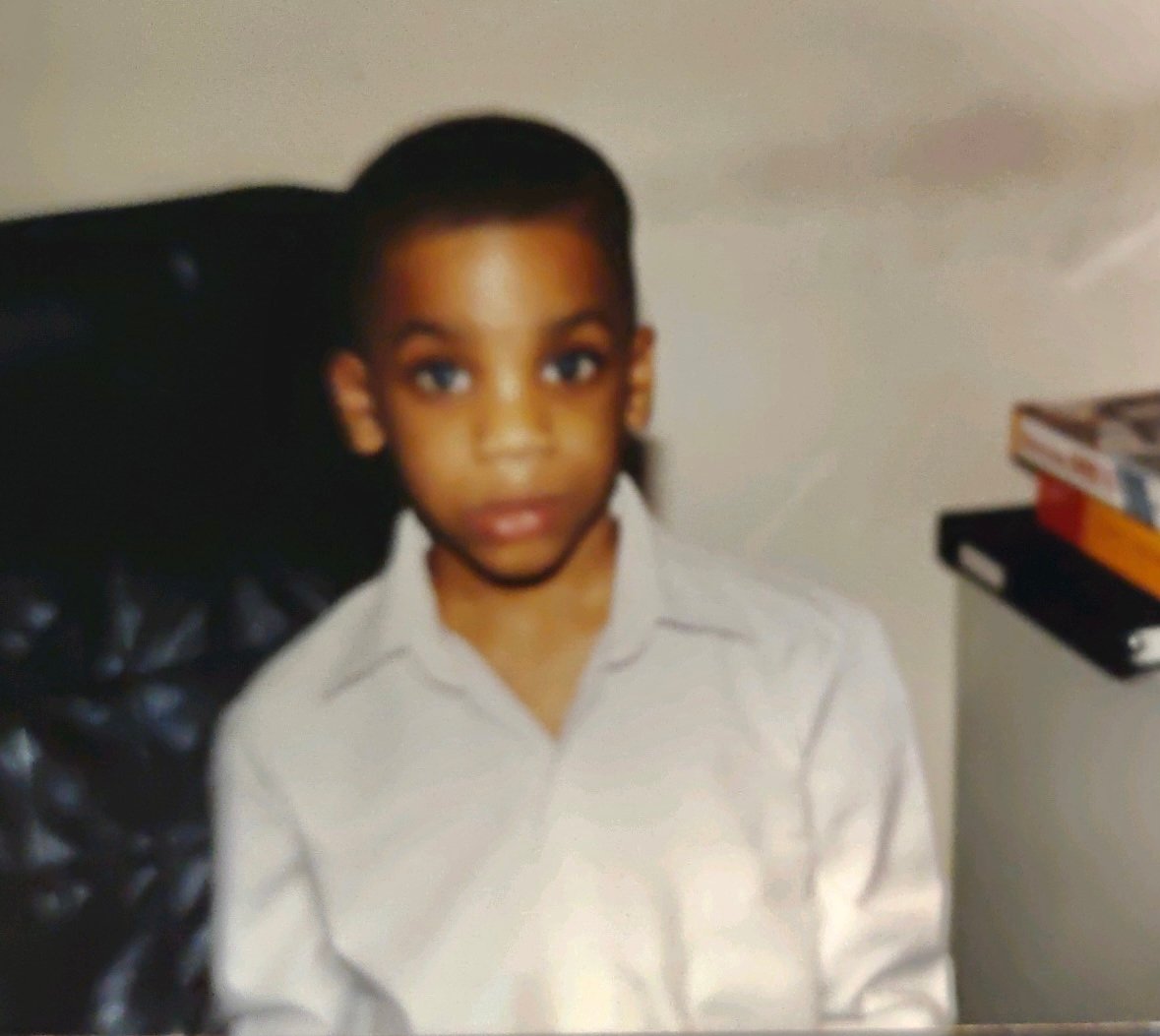 Quincy is the creator of Ratings Game Music. He loves writing about music, taking long walks on beaches, and spaghetti that fights him back.