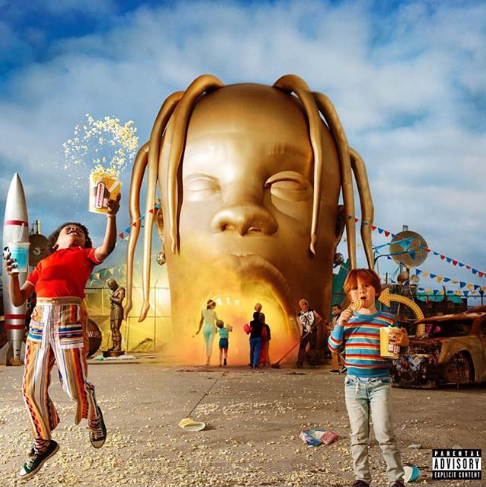 Travis Scott takes us on an extraordinary trip with "ASTROWORLD."

---
STREAM
---
TOP 5
5. STOP TRYING TO BE GOD
"Stop Trying To Be God" is special. First and foremost, it features emotional production with hard-hitting 808s and a f**king harmonica (played by Stevie Wonder) that keeps poking at my soul. Throughout the hook, Kid Cudi does that whole humming ad-lib that has historically left engravings on my heart, and Travis does some Bone-Thugs-N-Harmony-esque singing that's soothing to my ears. (Yep, people, here come the waterworks)
In his verses on "STOP TRYING TO BE GOD," Travis touches on topics such as treating people right, judging individuals, and being loyal to family. His words are deep and quite honestly, had quite an effect on my evil ass.
OK, the pastor at the end of this song was the icing on the cake. I need to go to church, ya'll!
4. STARGAZING
"Stargazing" is exactly how I expected this album to open up: with a heavy-hitting beat, some infectious melodies, and lots of drug-influenced chitter-chatter.
Travis ensures he reminds you that he's the bizarre king of the world in this song, transitioning between a normal and Looney Tunes-sounding persona throughout. Appropriately, you don't get many words from our hero; just some zoned-out sentiments about being high out of this world and enjoying life.
About halfway through this song, it switches into this tough-ass record in which Travis talks about how he doesn't see the new problems and enemies surrounding him these days; instead, he sees new money and bad chicks. Much like how the first portion of this track reminded you of Travis' astute artistry, this part of it emphasizes his grittiness.
---
[the_ad id="102857″]
---
3. BUTTERFLY EFFECT
I have reason to believe that this is the song that pushed Travis into legendary status.
First, how did La Flame know that Butterfly Effect was one of my favorite movies? This dude is a muthaf–kin genius!
In my opinion, Travis Scott has dropped a few songs that sounded similar to "Butterfly Effect" ('Sweet Sweet,' 'Pick Up The Phone'), but something about this particular go-round sounds a lot more polished. I feel like Travis heard the beat to "Butterfly Effect" and understood that the most important thing he needed to do to it as an artist was ride it until the muthaf**kin' wheels fell off! He did just that, and added all the other magnificent s**t you hear in the background to trip you out in the process. I mean seriously, do you care what he's talking about on this song? "Take a sip?" "M&M's?" "Heating up?" "Icy like a hockey puck?" What is he talking about? I do know this, he's zoned the f**k out!
2. WAKE UP
Whenever The Weeknd and Travis Scott link up for a track, they are undefeated.
First and foremost, Travis Scott and The Weeknd have great chemistry. I think they feed off each other's energy really well and never step on each other's toes when they collaborate. In "Wake Up," they do just that (Or don't do that… OK, I'm confused now), excelling at creating this smooth banger that doesn't shy away from uncomfortable honesty.
As expected, The Weeknd sets the tone for this track, delivering a passionate first verse with a phenomenal melody and some pretty risky lyrics about this chick he's enamored with. As for Travis Scott, in his verses, he showcases the obsession he has with his own chick, harmonizing but doing it in a way that sounds a lot less mushy. Eventually, the track turns into an all-out crooner duel as Travis does his best to reach vocal levels The Weeknd can reach, failing successfully. Moral of the story: Never challenge The Weeknd to a crooner battle.
1. SICKO MODE
I put curry powder on my cheese pizza; I'm the sickest of them all!
The build-up you get on this song is probably appropriate, and that's because it's not an everyday thing to have Drake and Travis Scott on a song together! (We should actually pay taxes on this song) Unfortunately, it leads to a beat that was kinda 'meh', but it's all good; things only look up from here.
Thankfully, one minute in, the beat to this song switches. Not only does it switch, but it also transitions to something tougher than that one white girl on "Wild-N-Out" who out-raps everyone. Much like the second half of "Stargazing," you get this version of Travis that is intent on dropping serious bars, bragging about all the clout he currently has and talking about his growing fame. I really like this version of Travis!
Cot Damn, this song switched again!
OK, so Drake is back, folks, and this time around, he raps aggressively over this terrifying instrumental that will make you feel like you're at the same strip club those guys from Belly went to. Anyway, Drake drops his toughest rhymes on this part of the song, re-validating the gangsta card he received for his contributions on "I'm Upset." (You know how you know Drake is rapping tough? He starts talking to himself in his lyrics and takes random breaths of air). Not to be outdone, after the 6 God's part, Travis drops a quick verse in which he tries to match Drake's heinousness, rapping slick and sly with auto-tune turned at its lowest level. Unfortunately, he didn't beat him. Moral of the story: Never try to out-rap Drake on a song.
---
SONG BY SONG BREAKDOWN
1. STARGAZING (5/5)
2. CAROUSEL (4/5)
3. SICKO MODE (5/5)
4. R.I.P. SCREW (5/5)
5. STOP TRYING TO BE GOD (5/5)
6. NO BYSTANDERS (5/5)
7. SKELETONS (4/5)
8. WAKE UP (5/5)
9. 5% TINT (4/5)
10. NC-17 (3.5/5)
11. ASTROTHUNDER (3.5/5)
12. YOSEMITE (4.5/5)
13. CAN'T SAY (4.5/5)
14. WHO? WHAT! (3.5/5)
15. BUTTERFLY EFFECT (5/5)
16. HOUSTONFORNICATION (4/5)
17. COFFEE BEAN (4/5)
---
OVERALL RATING
(B+) (87%)
This album is exactly what the hip-hop game needs right now. It has club bangers, but they're tasteful and unique. It offers tough-ass records that are meaningful and authentically gritty. Even the drug-talk doesn't sound forced. Overall, it's music that sounds great, but most importantly, organic.
Travis Scott has always been great at collaborating with other artists. He knows how to cater to their strengths and plug them into places where they can succeed and blend in with the experimental vibe of the music. It's a skill Kanye is known for, which is one of the main reasons I see Travis as baby Kanye. On this album, Drake and The Weeknd put up phenomenal performances on their features, but let's not overlook what Frank Ocean and Juice WRLD brought to their respective guest appearances.
Travis Scott has been reserved about his personal life, and understandably so, as he's not wired like us decent human beings. However, on this album, you get a chance to hear him speak on topics such as his daughter, rise to fame, and relationship with Kylie Jenner. Plugging in such discussions only adds to the album's intrigue, and it's one of the many reasons I believe people will connect with it more than any of his previous ones.
If Travis Scott is Michael Jordan to this album, the production is Scottie Pippen. Every beat had a similar feel, yet each was unique in its special way. It's clear that all the beats were carefully crafted to adapt to the different moods Travis displayed, indicating that he didn't just download them from SoundClick but was heavily involved in their creation.
The big question everyone wants to know is whether "Astroworld" lived up to the lofty expectations placed on it. I think so. For 17 tracks, I immersed myself in his complicated world, which means he accomplished at least one of his goals, right? But beyond that, the biggest reason I consider this album a success is because I saw substantial growth from him on it. He never settled or relied on present-day sounds to carry him through; instead, he stuck to a sound that he's been progressively growing and never looked back. In my book, that is the definition of an artist who has finally come into his own. Congratulations, Travis.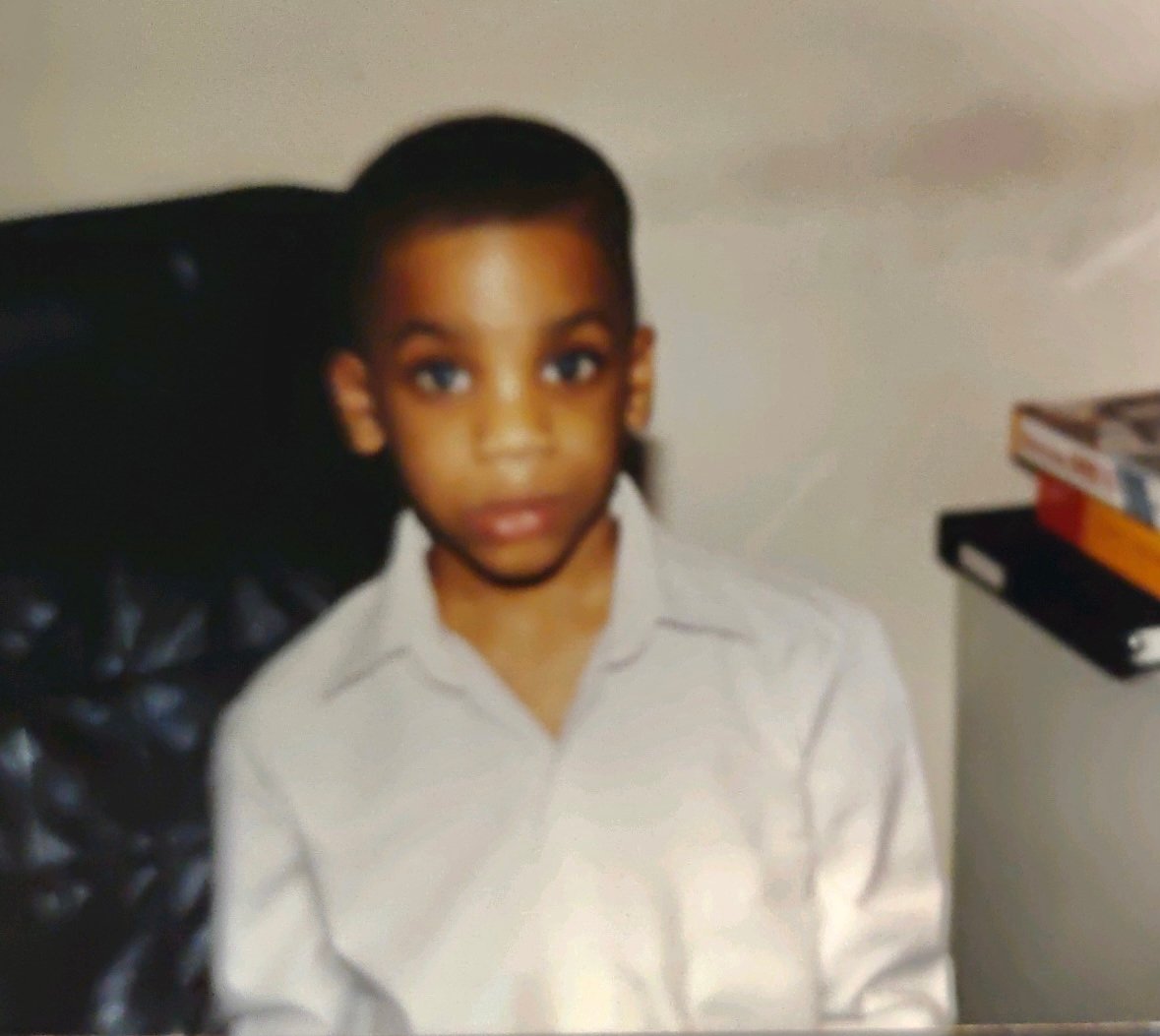 Quincy is the creator of Ratings Game Music. He loves writing about music, taking long walks on beaches, and spaghetti that fights him back.