Tory Lanez – Love Me Now? (Album Review)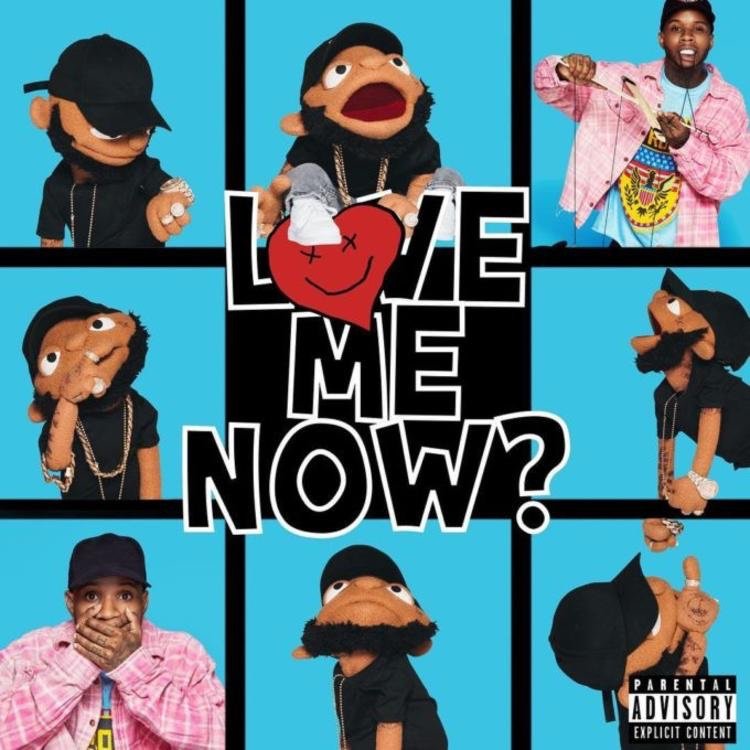 Tory Lanez has worked his way into hip hop's elite by hard-work and determination. In "Love Me Now," he talks about finally being on rap's Mount Rushmore, touching on the good, the bad and 'the ugly that comes with success for literally 16 straight bangers.
---
STREAM
---
TOP 5
HONORABLE MENTION. WHY DON'T YOU LOVE ME?
Tory Lanez has been untouchable when it comes to making intro records. They are usually passionate, featuring a version of our hero that is introspective and tough-minded. "Why DON'T You LOVE me?" is no different, as it features lots of soulful singing and lyric content revolving around the trials and tribulations that come with seeing your ex-woman ball when she's no longer with you. I absolutely love how raw the track is, as it focuses on making our super star artist look vulnerable and human.
5. DRIP DRIP DRIP
"DRip Drip Drip" reminds me a lot of "B.I.D." from Tory's previous album: It has lots of energy attached to it, it's repetitive, and Tory talks nothing but s**t on his contributions. He also doesn't dive deep in his bag vocally, opting to bring out his 'huffing and puffing' style of singing.
Meek has the last verse on this song, and on it, he does his best impersonation of Tory. He sings throughout, but that doesn't stop him from talking about his choppers, racks or slutty women he's dabbling in. (Ah, classic Meek!) Nah, frfr, please don't sing again, Meek.
I can tell these n***as had mad fun making this joint.
4. MIAMI
"MiAMi" is tough as f**k! Despite the glamouring instrumental the rappers are tasked with, you get some serious street bars here by both Tory and Gunna.  On Tory's part, he sing/raps as if he's freestyling, practically venting about both some reckless and vengeful s**t. As for Gunna, he gets a chance to also get lost in the beat, gifting us with a dynamic verse that has him utilizing this heavily melodic style. In my opinion, the combination of the two is astute.
Never go to Miami on Memorial day, folks… That day is the ratchetest of them all!
3. DUCK MY EX
I'm one of the few people that don't mind keeping my ex in the picture. I see nothing wrong with having a solid back-up plan in your arsenal.
In this high-octane album, "Duck My Ex" might have the most energy. On it, you get this amped up version of Tory that brings out high-pitched vocals and lots of braggadocios lyrics to the fray. He also rides the action-packed instrumental really well, getting gassed up with its every twist and turn.
Chris Brown is featured on the second verse of this song, and you knew damn well that he would match Tory's energy decibel to decibel. On his part, he sounds nearly identical to the Canadian crooner, just a little brasher and ruthless lyrically.
2 Chainz closes this song out with a nice little verse in which he sounds cooler than the other side of the pillow. As usual, his punchlines are a bit corny, but I do feel like he adds a well-needed break from all the serious crooning the other two guys do on their respective parts.
I welcome running into my ex, especially if I know I'm doing better than them. (Yes, I am very petty)
2. KEEP IN TOUCH
Bryson Tiller and Tory Lanez uniting with one another for a track is similar to Ken and Ryu tag-teaming on a Street Fighter duel, to me.
The long anticipated collaboration between Bryson Tiller and Tory Lanez has finally come, and if you're like me, you are giddier than Omarosa after she released one of her Donald Trump N-word tapes. With the instrumental to the song featuring this fast tempo/partially emotional feel, Bryson gets a chance to shine bright, rapping/singing with this urgency that perfectly matches his emotional lyrical content (Once again, the n***a is talking about wanting his relationship to revert back to the good ole times). Don't let it fool you, though, Tory still does his thing on the second verse, riding the beat really well and dropping something both sensual and filled with serious vibes (Aka, you get robot Tory on his part). But when it's all said and done, this song is all about Bryson Tiller.
This is one of the two special tracks on this album. It's high in quality and features lots of passion from both of our heroes.
1. TALK TO ME
"Talk To Me" is the main single off of this project, and I completely understand why: It's catchy, has a nice little vibe to it, and most importantly, features a flawless melody and some reckless words by Tory that his fans will love. As for Rich The Kid, the guy featured on the second verse of this track, he gives us something that is dope enough to compliment Tory, as he continues to tell tales about his plug and promote himself as the next best thing since sliced bread (Ah, classic Rich The Kid).
I f**k with this song's rhythm, the way it flows, and how simple everything from the beat to the lyrical content is. I feel like it's one of those lowkey bangers that you never request to hear in the clubs, but when it's played, you close your eyes and sulk every second of it up.
---
SONG BY SONG BREAKDOWN
1. WHY DON'T YOU LOVE ME? (4.5/5)
2. SHE TOLD ME (4/5)
3. DUCK MY EX (5/5)
4. DRIP DRIP DRIP (4.5/5)
5. TALK TO ME (5/5)
6. FLEXIBLE (4.5/5)
7. IF IT AIN'T RIGHT (3.5/5)
8. FERRIS WHEEL (4/5)
9. CUT ME OFF (3.5/5)
10. THE RUN OFF (3.5/5)
11. YOU THOUGHT WRONG (4/5)
12. MIAMI (4.5/5)
13. KEEP IN TOUCH (5/5)
14. S.W.I.N.G (4/5)
15. KJM (4.5/5)
---
OVERALL RATING
(B-)
Is it safe to say that we got Mixtape Tory on this album? Literally every song on Love Me Now is high-octane, featuring some sort-of heavy-hitting instrumental that aims to knock pictures off the walls and wake up crying babies. Aside from that, Tory made sure most of his lyrical content revolved around topics that n***as wouldn't argue with such as making money, f**kin' with the baddest of chicks and getting revenge on all of the fakest of friends/lovers. There were a few verses that were powered by humble content, but with the way Tory delivered his verses on each song, there is no way you will notice them.
Despite the album featuring nothing but hard-hitting instrumentals, you still get flawless melodies by Tory throughout. At this point, it is his strongest attribute, so why not abuse it, right? Unfortunately, this approach means you don't quite get serious bars from the talented singer/rapper, despite having numerous opportunities in which he could have dropped some. I hate to say it, but he is very one dimensional on Love Me Now, but trust me, I don't mind at all.
One of my biggest beefs with this album was all the features it had. On "I Told You," Tory's first album, he had no features; on this one, I counted eleven. Don't get me wrong, he has some really good guests on here, but in my opinion, a good chunk of them were unnecessary. When you are an artist like Tory, you can do s**t all by your lonesome, so there is no need to have another artist alter the rhythm/flow of any song.
Tory Lanez is a hit-maker — he knows this, and he decided to take full advantage of this talent from start to finish on "Love Me Now." While I may not prefer this version of the rapper (I prefer Tory showing off his versatility, diving deep into his music bag), I can at least respect it and understand its appeal. With that being said, Love Me Now is a lot of fun to listen to, and for the individuals that do not like music that requires you to think too deep, this is all for you!