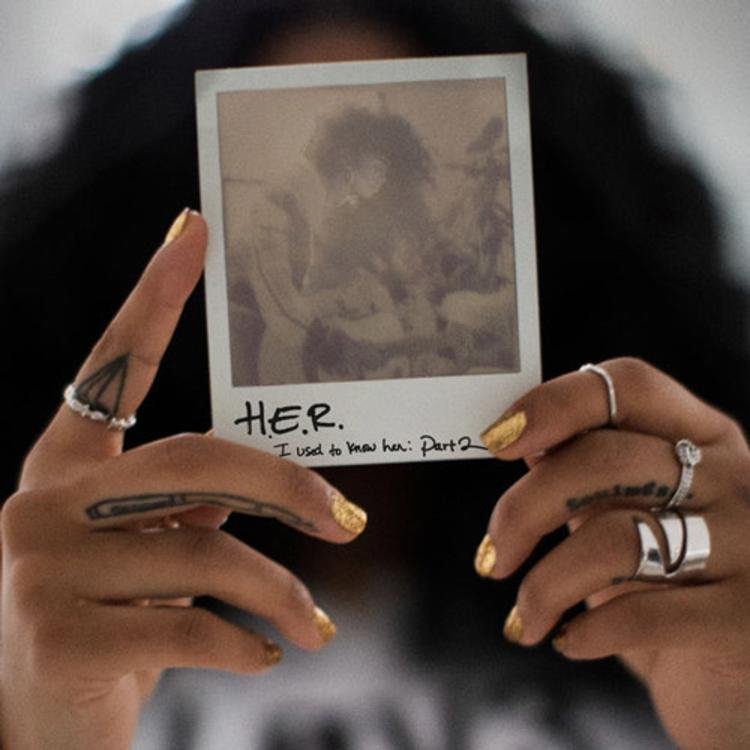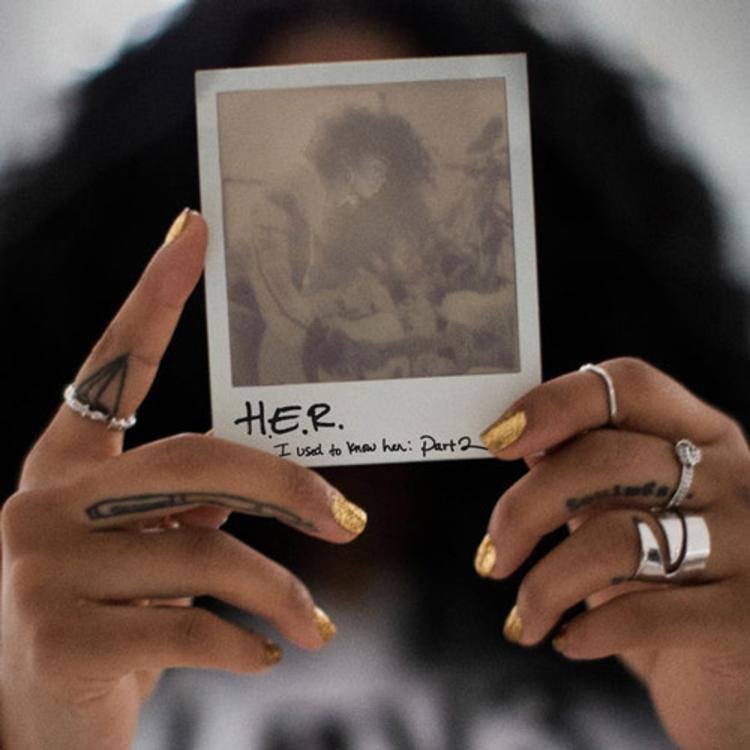 H.E.R. tries to find her way through a tumultuous relationship in "I Used To Know H.E.R., Vol. 2." 
---
STREAM
---
TOP 3
3. CARRIED AWAY
"Carried Away" is wonderful! With the instrumental attached to it boasting this lively sound, H.E.R. gets a chance to remind you of the myriad of struggles she's been going through in her love life the last couple of months.
In my opinion, H.E.R. sounds like she's venting throughout "Carried Away," but not necessarily in a bad way… Matter of fact, the song reminds me of one of those tunes a lonely singer that performs at a quiet local bar sings after Wednesday night bingo.
2. CAN'T HELP ME
"Can't Help Me" features H.E.R's best vocal performance on this project. On it, she loses herself in this guitar-heavy instrumental, trying her best to piece herself together after an unfortunate break-up. While her singing on the track is beyond amazing, I think it's her lyrical content that will strike a chord with you, as she literally comes across like that one bitter woman you broke up with that always shows up on your 'Someone viewed your profile' list on Linkedin.
Listening to a singer whine over a feel-good instrumental is some of the saddest s**t you'll ever hear in your life!
1. HARD PLACE
With a bunch of sad ass records dominating this EP, "Hard Place" serves as sort-of a change of pace. Don't get me wrong, it's still depressing as s**t, but at least musically it has this heart-warming sound.
At this point of the EP, H.E.R. is showing her furious side, questioning everything from dude's whereabouts to why he left the toilet seat up. She also comes to grips with understanding that her heart won't let her remove herself from a toxic situation with her lover, and as result, you get a version of the singer that sounds a bit subdued majority of the time.
Can someone tell H.E.R. that there is so many other fish in the sea? She doesn't need to waste her time dealing with this bimbo when Tinder is still free on the App store!
---
SONG BY SONG BREAKDOWN
1. CARRIED AWAY (5/5)
2. CAN'T HELP ME (5/5)
3. I'M NOT OK (4/5)
4. TAKE YOU THERE (4/5)
5. GOING (INTERLUDE) (N/A)
6. HARD PLACE (4.5/5)
7. FATE (4/5)
---
OVERALL RATING
(B)
H.E.R. is in a very unhealthy place on this EP, and sadly, I loved every second of it! From the moment you press play on "I Used To Know Her, Vol. 2," the R&B songstress comes across as depressed, practically playing the part of a jilted lover that can't get over her deteriorating/deteriorated relationship. In my opinion, the musicality of the project is amazing, featuring a myriad of sounds ranging from pop to soul (And each genre has this guitar-heavy/lively vibe to it). In whatever genre she is handed, our hero showcased some impressive vocal abilities and touched the listeners' hearts with some pretty deep lyrics.
If you want to hear some hyped up s**t from H.E.R., this EP probably isn't for you… If you just experienced a breakup and need someone to relate to, this EP will serve as a cure to your sadness!