THEY – Fireside (EP Review)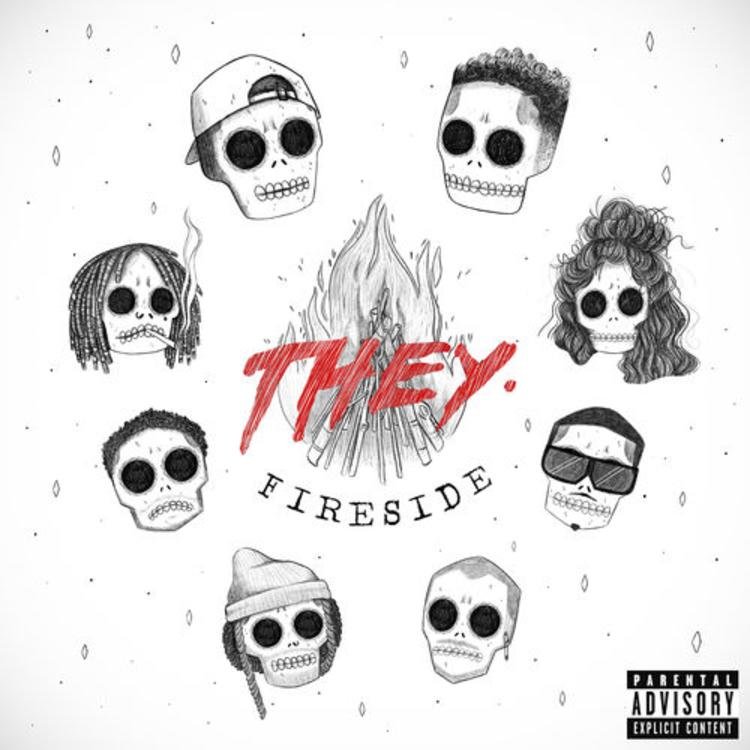 With their clout steadily rising, THEY look to win even more fans over with the star-studded "Fireside."
---
TOP 2
2. BROKEN
I didn't realize that either of these acts were capable of talking about their raw emotions like this on a song…
"Broken" is a guitar-heavy gem that has both THEY and Jessie Reyez opening up about the troubles they have with finding a true love as their broken selves. Even though the song has feel-good vibes on the instrumental, the lyrics are as sappy as it gets, with each of our acts sounding like they just found out their favorite show got cancelled on their respective contributions. If that doesn't tell you how sad and lonely this song sounds, I don't know what else to tell you…
1. WHAT I KNOW NOW
"What I Know Now" is primarily hip-hop based, but also boasts some rock-n-roll elements to it that people like Marty McFly will love. The band hops on the song smoothly crooning about being comfortable in their own skin while dismissing what everyone around thinks of them. As for Wiz, he drops a quick little verse that has him giving rules about how to move in a room full of vultures and scandalous women, adding a well-needed layer of grit to the track. Wiz is really good at providing this in his features.
---
SONG BY SONG BREAKDOWN
1. WHAT I KNOW NOW (4.5/5)
2. BROKEN (5/5)
3. WILT CHAMBERLAIN (2.5/5)
4. TELL ME (3.5/5)
5. 18 MONTHS (4/5)
6. ROCKVILLE STATION (3.5/5)
---
OVERALL RATING
(C+)
Much like the Majid Jordans and Dvsns of the world, THEY is a bit of a bizarre R&B act. They don't speak much in public, and it seems like you never know which direction they are going to go with their music whenever they release s**t. In their newest EP, they confuse even more, delivering this versatile body of work that has them dabbling in every style of hip hop music you hear on the radio today. I personally didn't enjoy how the project flowed, I could do without majority of the guests they decided to link up with, and thought the production was pretty meh. I did think their lyrical content was intricate, featuring some solid subject matters and topics, but in my opinion, a full body of work will make that stand out more. All in all, I thought the talent on "Fireside" outweighed the effort by a couple of miles, which is something I can see getting corrected in their next body of work.