An Early Peek At The Best Original Song Oscars Race
---
We don't know a whole lot about the Oscars yet. The Golden Globe nominations came out not too long ago, and the SAG nominees were announced as well, and are typically seen as more of a direct preview of Oscar potential. Even if there are no official nominations for the Academy Awards though, a look at these earlier shows, as well as a careful study of the year that was in film, can at least leave us with some expectations as to who and what will be up for golden statues come early March.
For music lovers, naturally, one of the most interesting categories to watch is Best Original Song. With the last few winners winners including "Remember Me" from Coco, "City Of Stars" from La La Land, and "Writing's On The Wall" from Spectre, there's a pretty good variety in the recent history of the award. There are always some excellent songs to celebrate though, so we're taking an early peek at what figure to be some of the chief contenders.
---
"SHALLOW" – A STAR IS BORN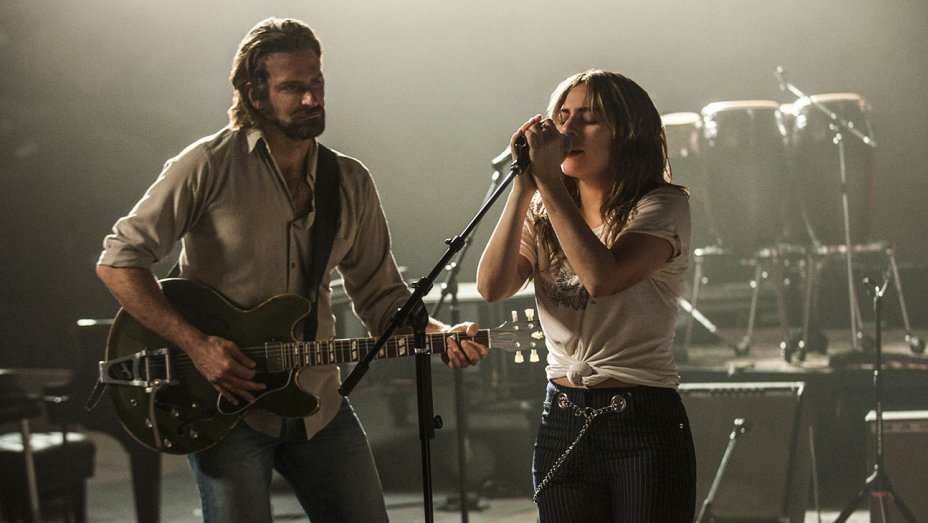 If you're interested in having a good idea in advance of which song will triumph at the Oscars, the best way is probably to track the odds. This is actually easier than ever for American fans given the gambling industry seeping into the culture. New Jersey kicked things off, and Pennsylvania quickly made headlines by following suit, but is still just one of several east coast states taking steps toward legal betting. As a result there are now very accessible sites and apps where you can see odds listed, and you can rest assured there will be Oscars categories. Point being in this case, "Shallow" is a virtual certainty to have the best odds heading into the show. Performed by Bradley Cooper and Lady Gaga as a duet in a film that may well take home Best Picture, it is at this point the defining musical number of 2018 in film.
---
"ALL THE STARS" – BLACK PANTHER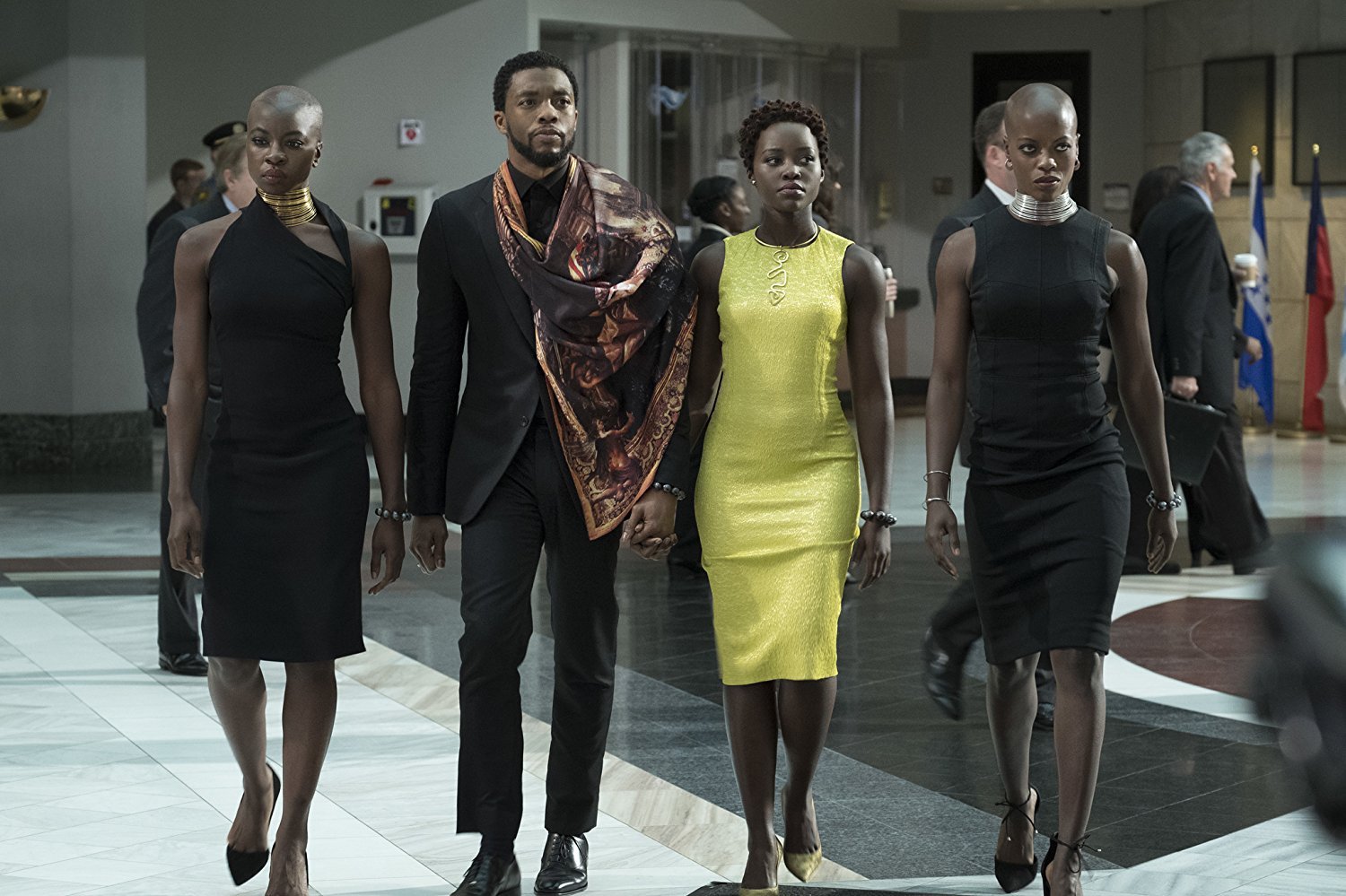 If there's a song that has a reasonable chance of beating out "Shallow," this may be it. "All The Stars" hasn't generated too much buzz on its own, but the artist behind it, Kendrick Lamar, is getting a whole lot of good attention for his work on the greater Black Panther soundtrack. There's actually some talk that it could be a rare film soundtrack to earn a Grammy Award for Best Album, which would be a remarkable achievement for Lamar. The song itself is catchy, popular beyond the film, and, as is typical of Lamar, lyrically intriguing. Its downside in the Oscars race is that it's just not quite as closely tied to the movie as "Shallow" is to A Star Is Born.
---
"GIRL IN THE MOVIES" – DUMPLIN

If you're one to buy into late momentum at the Oscars – which does often propel wins – "Girl In The Movies" may be the song to watch. Written and performed by Dolly Parton for the Netflix-based film Dumplin, it's made waves now that the movie has been uploaded to the streaming service and people are seeing it. The song nails the unofficial requirement of being closely tied to the film itself, as evidenced by the fact that one of the better reviews of Dumplin comments that the film sweetly celebrates teen girls… and Dolly Parton. We'll see if the buzz keeps up, but for now "Girl In The Movies" definitely has a puncher's chance.
---
"TRIP A LITTLE LIGHT FANTASTIC" – MARY POPPINS RETURNS

With Mary Poppins back on the scene, it's hard to believe this film won't produce at least one nomination in the Best Original Song category. "Trip A Little Light Fantastic will almost definitely be the one. Pieced together by leading cast members Lin Manuel Miranda and Emily Blunt, among others, it's a classic whimsical Disney number, full of bright, fluttering sounds, semi-sung dialogue, and cleverly weaved rhymes. It's an incredibly playful tune, and could be a formidable competitor. It might not quite be as musically interesting as "Shallow" or "All The Stars," but it is, in its own way, a celebration of old Hollywood, which is something we know the Oscars love.
---
"REQUIEM FOR A PRIVATE WAR" – A PRIVATE WAR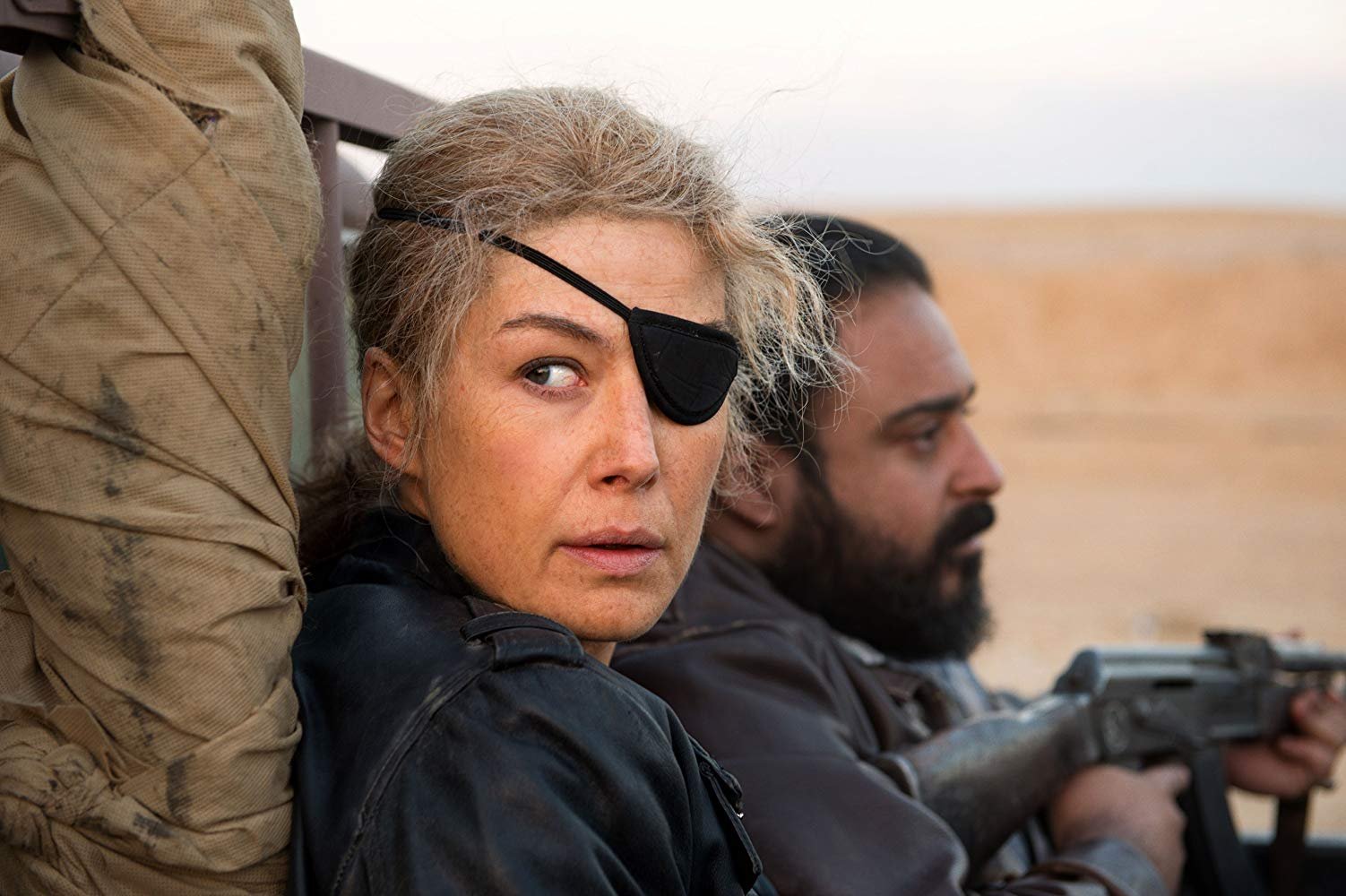 "Requiem For A Private War" is probably the true dark horse here, but it's certainly doing something none of the other tracks mentioned here are doing. Heavy on deep, resounding instrumentals, with a haunting tune to match the subject matter of the film and vocals from Annie Lennox that come in almost half-way through the song, it's the epic of the bunch. If you're one to fall in love with the Hans Zimmer composition and Bond intro-style songs come Oscar season, this will be your personal favorite.