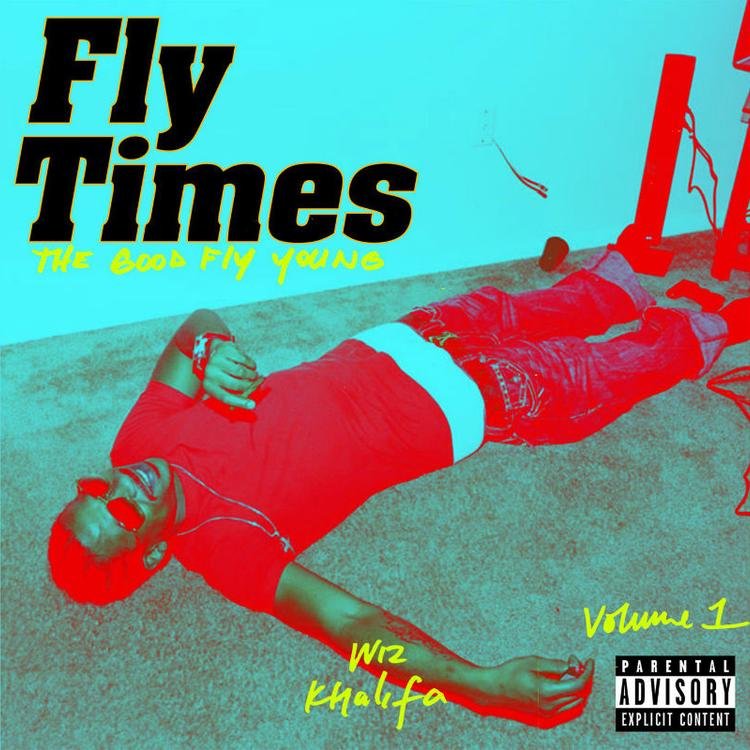 I would've reviewed this album yesterday, but it was 4/20, so I was high and on the floor of my living room all day yesterday (Just like the guy you see on the picture above… Matter of fact, that's me in that picture).
---
STREAM
---
TOP 5
5. TAYLOR
"Taylor" reminds me of some old school west coast s**t. It features this Cali-inspired instrumental, and over it, Wiz Khalifa spits bars about how trill he is, which really revolves around him counting money, hanging out with the baddest of chicks and smoking on a zip. Personally, I enjoy the energy he raps with on his verses, and how he tries to literally bully his way through the song.
I swear, Wiz Khalifa sounds like a straight up West Coast rapper.
4. REAL AS YOU THINK
"Real As You Think" is hot fire! Matter of fact, it reminds me of Wiz's old s**t. First and foremost, the track is powered by this smooth, yet bass boomin' instrumental, and over it, Wiz Khalifa, Curren$y and Problem trade tough ass bars with one another, reminding the world how raw they each are, while letting us know how lame we are.
On the real, it feels like dudes are just straight up rapping on this joint.
3. GOLD BOTTLES
"Gold Bottles" is the type of music I would play on a Saturday afternoon in which I'm just lounging around the house. It's so serene/laidback-sounding, featuring a vibe that could damn-there put you to sleep. Luckily for us, Wiz raps with a fully charged battery behind his back, spitting his bars steadily, fervently and care-freely. Content-wise, Wiz talks about what motivates him, makes him smile and gets him to work harder, dropping wisdom nuggets here and there along the way. The cherry on the top for this song is the euphonious hook featured guest Young Deji was able to deliver.
2. BIG PRIDE (BAG TALK)
I know what you're thinking: A song called "Big Pride (Bag Talk)" is probably about some braggadocios s**t that n***as ain't tryna hear from Wiz anymore, and it is, but it's also fire! The explosive track features this fire ass beat by TM88 that does its job in giving you cinematic feels, in addition to trunk rattling thumps. Over this instrumental, featured guest Young Deji absolutely kills the hook he was tasked with, gifting us with something that has a great melody and a level of catchiness to it that is hard to ignore. (S**t, Wiz Khalifa doesn't even have to say anything, this song is already a winner) As for Wiz, on his verses, he raps like a boss n***a, dropping bars about his hefty moves and challenging n***as to fights and s**t. (Who the f**k ruffled Wiz's feathers?)
1. BACC TO WINNING
Ty Dolla $ign and Wiz Khalifa are undefeated when they link up with one another. Not only do they tend to bring cool/old school vibes to whatever song they collaborate on, but both artists usually stay in their lanes, too. In "Bacc To Winning," the duo shine bright once again, providing us with a track that is slick, sly, hood romantic and a good blend between R&B and rap. On some real s**t, you're going to love Wiz's playa ways on the song, but absolutely love the infectious hook Ty Dolla $ign was able to deliver.
---
SONG BY SONG BREAKDOWN
1. REAL AS YOU THINK (4.5/5)
2. TAYLOR (4.5/5)
3. G.O.A.T. FLOW (4/5)
4. BACC TO WINNING (5/5)
5. CHEVY BARS (N/A)
6. BIG PRIDE (BAG TALK) (5/5)
7. WHAT YOU DESERVE (3.5/5)
8. YEA YUP (3.5/5)
9. GOLD BOTTLES (4/5)
10. TAYLOR LIFE (3.5/5)
11. YOU DON'T HAVE TO HIDE (4/5)
12. REAL ONE (4/5)
13. MONITORED MILLIONS (4/5)
14. ALL FOR YOU (4/5)
---
OVERALL RATING
(B)
When you don't put expectations on Wiz Khalifa, he is one of the best rappers in the game. In "Fly Times, Vol. 1: The Good Fly Young," a somewhat random release by the Pittsburgh rapper, he is absolutely phenomenal, delivering a body of work that is consistent, well put together and raw when it comes to rap vibes. I will go as far as to say that this is one of his best projects to-date.
While Wiz's rapping wasn't all that impressive on this album, to me, I did love the subject-matters and topics he talked about on his songs. "Fly Times: Vol. 1, The Good Fly Young" is full with sentiments such as self-empowerment, splurging on chicks that deserve it, bossing up and prioritizing the right things. Throughout, Wiz keeps the same tone, never sounding high (Ironically), low or super gassed up. In other words, Wiz straight raps on this album, which in my opinion, is so dope to listen to. Would I have preferred to hear some of his silky smooth melodies here and there? Yea, but for this particular project, I didn't need it.
Has Wiz Khalifa slowly morphed into a genius orcherstator? Nowadays, he doesn't do most of the hooks or singing himself on his music — he relies on R&B artists to do that. In this album, these sentiments are more than apparent, as he relies on Young Deji (A lot), Ty Dolla $ign, Problem and more to help him play crooner. Aside from that, I liked that Wiz kept his rap features at a minimum.
Let's be real with ourselves: The best aspect about this album is the production. The instrumentals are smooth, timeless-sounding, and when need be, heavy-hitting. On the real, I can listen to simply each song's instrumental on this project if need be. Kudos must go to Cardo and friends.
Trap Wiz is one of my all-time favorite rappers, but this new OG version of Wiz is a lot of fun to listen to, too. I feel like he's shown a level of maturation that is glaring, which makes projects like this a lot more meaningful to listen to. (S**t, wasn't this supposed to be a stoner-inspired album? What the f**k am I doing learning life lessons from this s**t for?)