Drake bolsters his resume with the release of "Certified Lover Boy," an album with an all-time great title and a cringey cover.
---
STREAM
---
[the_ad id="102857″]
---
TOP 5
Honorable Mention. Love All
When Drake and JAY-Z made "Off That" in 2009, the former was wet behind the ears, so the song sounded kind of awkward. In "Love All," the two hip-hop legends show the world how much their chemistry has grown.
In Drake's verse on "Love All," he mainly raps about relying on himself, not succumbing to pressure, and accomodating lost folks. As for JAY-Z, he raps about being tempted to put hits on his enemies and despising the people around him. What's funny about the song is that Drake sounds calm as hell in it, while JAY-Z sounds like he's five minutes away from calling corporate on his former friends.
I think that JAY-Z purposely tries to slay Drake on any song that they collaborate on. Like, s**t is so noticeable, to me (JAY always sounds uber-aggressive on Drake songs).
5. You Only Live Twice
"You Only Live Twice" will make you miss 2010.
I swear, "You Only Live Twice" sounds like it could've been on Take Care (Drake's best album to date). The song features one of those classic Just Blaze-type beats that sound like it was made in a church breakroom. Over it, you get nothing but confrontational, competitive, wise, killer, bossy, clever, cocky, provocative, bizarre, and braggadocios bars by Drake, Rick Ross, and Lil Wayne. You also get outside voices and psychotic flows being used in the song. More than anything, "You Only Live Twice" made me miss when Drake had something to prove and when Rick Ross and Lil Wayne were on top of the world.
4. 7am On Bridle Path
I just love the hunger that Drake raps with on these morning rants.
I don't know where Bridle Path is, but if I were to guess, you can buy tons of gas on that street. In "7am On Bridle Path," Drake aggressively lets us know that he deserves his respect. He also takes shots at his foes and runs out of breath like he just finished chasing down Saquon Barkley.
Do you know the best thing about this song? Drake's shots towards Justin LaBoy and Kanye. I love that "f**k respectfully, I want my respect" line.
---
---
3. TSU
There's something about smooth strip-club-inspired Drake songs that get to me every time…
"TSU" is split up into three parts: A screwed-up part (Shout-out to my folks in both Houston and Sugarland), an uptempo part, and a slow-ass part. The way Drake transitions into each part is genius.
If you ask me, the middle part of "TSU" is the star of the show. You'll love the catchy hook, the hypnotizing melodies, and the intimate/sly/nurturing lyrics that Drake hits us with during it. While part of me wants to hear "TSU" in a strip club, I be falling in love with strippers, so I don't need to be triggered.
Only Drake can make an awkward-sounding strip club banger.
2. Girls Want Girls
Usually, when Drake and Lil Baby are on the same song, mics are spit on and fire-ass punchlines are hurled out. In "Girls Want Girls," the two rappers bring out their soft/playa sides.
"Girls Want Girls" is about Hilary Clinton's relationship with female voters. "Girls Want Girls" is a hit. In the song, you get classic R&B Drake; the one that closes his eyes when he sings and gets aroused when a chick chooses to watch an episode of Real Housewives rather than come over to his house. As for Lil Baby, in his verse on the song, he delivers his raps both aggressively and sappily and begs his chick to be his true ride or die. All in all, I think this song is too infectious, relatable, and commercial to ignore.
1. Fair Trade
Drake and Travis Scott continue to prove that they are one of hip-hop's best odd couples.
Seriously, I don't think that Drake and Travis Scott have missed yet. In my opinion, "Fair Trade" can go toe-to-toe with any other track on this album.
"Fair Trade" features the perfect blend of infectious melodies, fearless singing, smooth vibes, soulful vibes, old-school vibes, hard-hitting vibes, aggressive deliveries, emotional lyrics, trill lyrics, and quotes that we could all use in our lives. The song also features a semi-beat change that I think is absolutely fire.
---
[the_ad id="102857″]
---
SONG BY SONG BREAKDOWN
1. Champagne Poetry (4/5)
2. Papi's Home (4/5)
3. Girls Want Girls (5/5)
4. In The Bible (4/5)
5. Love All (4/5)
6. Fair Trade (5/5)
7. Way 2 Sexy (3/5)
8. TSU (4/5)
9. N 2 DEEP (4/5)
10. Pipe Down (4/5)
11. Yebba's Heartbreak (2/5)
12. No Friends In The Industry (3/5)
13. Knife Talk (3/5)
14. 7am On Bridle Path (4/5)
15. Race My Mind (4/5)
16. Fountains (4/5)
17. Get Along Better (3/5)
18. You Only Live Twice (4/5)
19. IMY2 (3/5)
20. Fucking Fans (3/5)
21. The Remorse (3/5)
---
[the_ad id="102857″]
---
RGM RATING
(C)
The word 'average' gets such a bad rep these days… Webster defines average as "the apportionment of financial liability resulting from loss of or damage to a ship or its cargo." See, that doesn't sound that bad, right? Anywho, CLB is average, to me.
Drake albums are so f**king hard to review. It's not like any of the songs on CLB are bad, it's just that a lot of them sound like generic Drake songs. Since Drake is the most imitated artist in the history of hip-hop, we've heard so many Drake-like songs in the last ten years, so hearing Drake make songs that sound exactly like songs that he would make doesn't excite me (I hope that makes sense). I just feel like I could predict a lot of his moves on this album.
What you're going to hear a lot of people say is that the best songs on CLB are the experimental/hard-ass ones; (ie "Knife Talk," "N 2 Deep," "Way 2 Sexy," and "No Friends In The Industry") I somewhat agree with that. I will say that those are the songs that made me feel alive. As crazy as it sounds, I think we now like Drake more when he enters other folks' worlds or puts his head down and straight raps. Don't get me wrong, the R&B-influenced songs on CLB are good, they just feel like some standard s**t that is supposed to come with a Drake album; sorta how it's standard for wings to come with carrots and celery. The carrots and celery are a good little switch up when your taste buds need a break from the salivating flavors that Honey BBQ wings offer, but no one is fighting over them when the wings first come out… The R&B joints on this album are carrots and celery (That has to be the stupidest analogy I've ever used in my life).
I have no complaints about Drake's raps on CLB. I love how aggressive he sounds on a bunch of songs and how he bravely tackles intriguing topics like being a father, his not-so-perfect life, his obsession with toxic women, and his lack of flowers. I also like how Drake shines using various rap styles and embraces his newly grown perspective on life.
I can't believe that I'm saying this, but the guest features saved CLB for me. I thought that JAY-Z was excellent on "Love All," Lil Durk was great on "In The Bible," Lil Baby was solid on "Girls Want Girls," 21 Savage was intriguing on "Knife Talk," Tems was captivating on "Fountains," and Kid Cudi was gnarly on "IMY2" (Yes, I said gnarly). For the first time, I feel like Drake needed a pretty solid roster around him to complete a project.
After listening to this album, one thing is clear, to me: hip-hop as a whole is in a very good place right now. I think because there are so many talented musicians that are putting together complete and dynamic songs nowadays, Drake's music is now starting to sound basic. I think that's a testament to how great Drake was in the past and how much artists have caught up to him. Ironically, I think Certified Lover Boy is an album that solidifies the fact that Drake both needs his flowers and is probably not hip-hop's central love anymore.
[poll id="86″]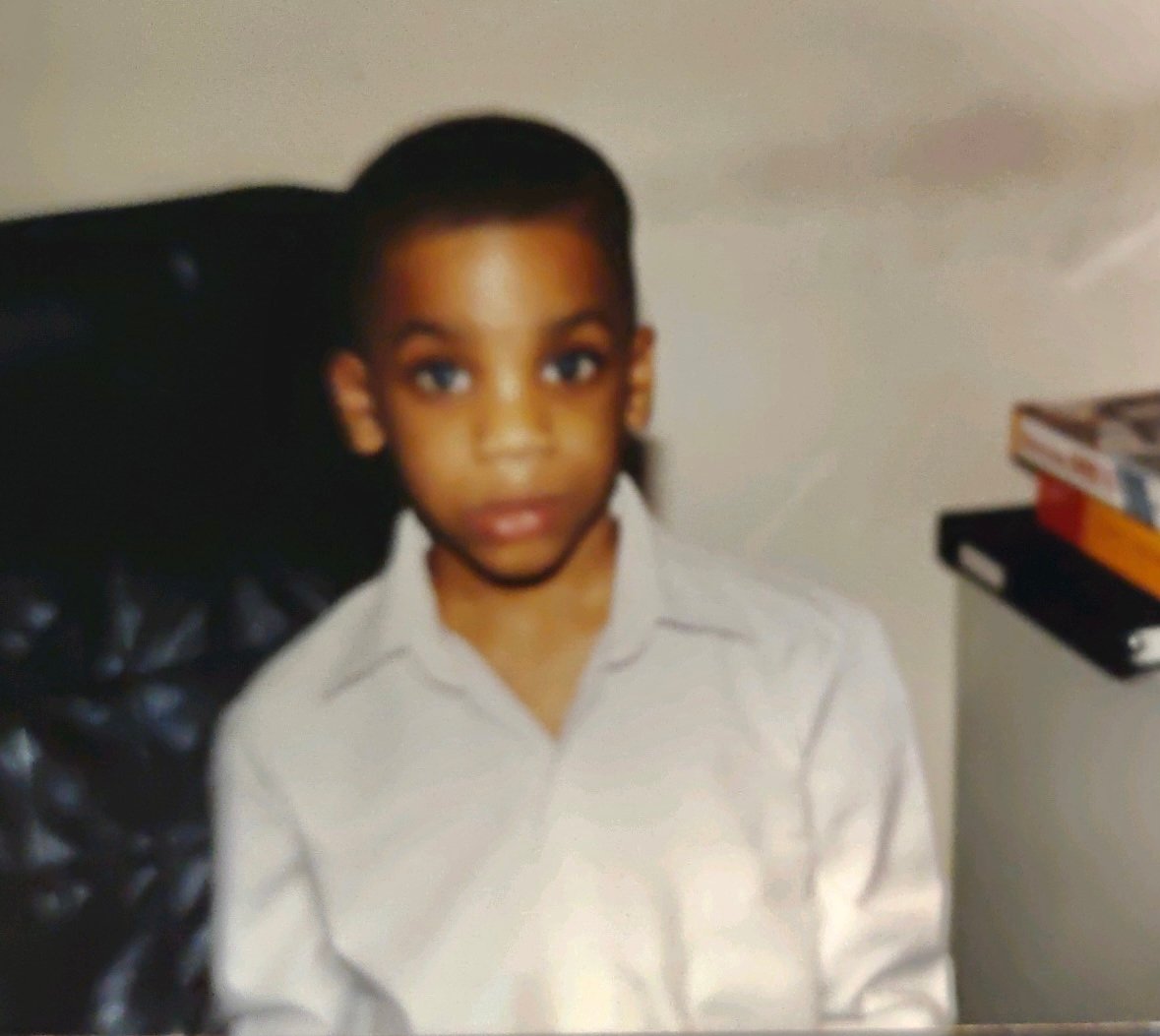 Quincy is the creator of Ratings Game Music. He loves writing about music, taking long walks on beaches, and spaghetti that fights him back.