Drake's bite matches his bark in "For All The Dogs."
---
STREAM
---
TOP 5
5. Gently (Ft. Bad Bunny)
Senor Drake makes his triumphant return!
Do you know that "How it started vs. How it's going" meme? You can pull it out for this song. It starts off sounding like some Spanish "She loves me, she loves me not" s**t and quickly morphs into a fun club banger that gives me "Boasty" vibes production-wise and features sly, braggadocios raps from Drake and Bad Bunny. Please don't overthink this: This is clearly one of the best tracks on this album, despite it being short and different from everything else. You'll f**k around and play it five times in a row by accident.
You still don't believe me? Wait 'til you hear this song in a club with a big booty Colombian backing it up on you. Oh, you'll start changing your life decisions after that.
4. Slime You Out (Ft. SZA)
The picture Drake used to promote "Slime You Out" is sick as s**t, the song's title is sick as s**t, the fact that he called on SZA to feature on the song is both dope and sick as s**t, and the idea that the first official single from For All The Dogs was a swagged-out slow jam is, yes, you guessed it, sick as s**t!
OK, let me get a little serious here. In "Slime You Out," Drake has a sing-off with the amazing SZA. While I don't think his vocals are up to par with hers, his lyrics do kick ass. In his first verse, he calmly expresses frustration and anger toward a chick he was messing with who made some mistakes in the past and is now seeking forgiveness and reconciliation. He also dismisses her new dude so severely that I felt offended (Drake makes it seem like his ex's new man is Zach Wilson). In Drake's second verse, which is a little more aggressive and on the rappity rap side, he goes nuclear on this chick, distinctly and harshly calling out her weasel ways. Don't feel bad for SZA (Who I think he's fake talking to), though; in her verse, she professionally and effectively finds ways to remind us all that n***as ain't s**t.
If you are a fan of unapologetic Drake slow jams with a little rapping, this song will tickle your fancy.
3 (Tie). Fear Of Heights & Daylight
When Drake plays douchebag as he does in "Fear Of Heights" and "Daylight," I'm all ears.
Whoever drank Drake's apple juice is finally paying for that mistake. In both "Fear Of Heights" and "Daylight," he takes significant shots at his enemies (Direct ones at Pusha-T), calls his exes overrated, and talks about whooping ass in various ways (Seriously. He said he would "whop a n***a like number one on the menu"). What's funny is that Drake also finds pockets in each song to talk about spoiling women (This guy really doesn't give a f**k anymore).
Aside from the juicy, heinous lyrics in both songs, they also feature slight hooks that I rock with and a version of Drake that is so gassed up that he can drive to Virginia Beach from Toronto without stopping (Yikes).
2. 8am In Charlotte
Drake drops fire whenever he is in a random city early in the morning. This time around, he's in Charlotte right after brushing his teeth.
People figured out how to do that whole singy-rappy thing Drake made popular. People even figured out how to make themselves sound extra light-skinned in their songs like Drake. I'm telling you right now: No one has figured out how to make songs like "8am In Charlotte."
In "8am In Charlotte," Drake does some of the coldest trash-talking I've ever heard through steady flows and clever punchlines such as "Where I go, you go, brother, we Yugoslavian, Formal is the dress code, dawg, so many checks owed I feel Czechoslovakian" and "I swear I'm like a young T.D. Jakes to my menaces, Long-kiss goodnight, PDA for my nemesis." To sum it up, Drake sounds as untouchable as your big booty momma on this song.
When Drake calls it a career, songs like these will make people give him his proper flowers (Not those dusty-ass dandelions y'all be trying to give him now).
1. First Person Shooter (Ft. J. Cole)
J. Cole and Drake's relationship is cool as s**t. It reminds me of LeBron James and Kevin Durant's relationship. Who's LeBron here, though?
Everyone wants to talk about how great the '90s were in rap, but can we all appreciate that the late 2000s, early 2010s produced some of the greatest rappers of all time in Kendrick Lamar, Drake, and J. Cole? What's even cooler is that the trio has a friendly rivalry. That said, in "First Person Shooter," you get fiery, hella dominant, competitive, and clever bars from Drake and J. Cole. They don't quite diss anyone (Cole actually sends YB his flowers), but they do remind us why they need to both be in your top 5 rappers of all-time lists.
Can you imagine if Travis Scott was on this song? I needed to hear his robotic vocals on that beat switch-up.
---
SONG BY SONG BREAKDOWN
1. Virginia Beach (4/5)
2. Amen (Ft. Teezo Touchdown) (4.5/5)
3. Calling For You (Ft. 21 Savage) (4/5)
4. Fear Of Heights (4.5/5)
5. Daylight (4.5/5)
6. First Person Shooter (Ft. J. Cole) (5/5)
7. IDGAF (Ft. Yeat) (3.5/5)
8. 7969 Santa (3/5)
9. Slime You Out (4.5/5)
10. Bahamas Promises (3.5/5)
11. Tried Our Best (3.5/5)
12. Screw The World Interlude (N/A)
13. Drew A Picasso (4/5)
14. Members Only (Ft. PARTYNEXTDOOR) (4/5)
15. What Would Pluto Do (3.5/5)
16. All The Parties (Ft. Chief Keef) (4/5)
17. 8AM In Charlotte (5/5)
18. BBL Love Interlude (3.5/5)
19. Gently (Ft. Bad Bunny) (4.5/5)
20. Rich Baby Daddy (Ft. Sexyy Red & SZA) (4/5)
21. Another Late Night (Ft. Lil Yachty) (3.5/5)
22. Away From Home (3.5/5)
23. Polar Opposites (4/5)
---
RGM RATING
(C)
Do you know what you have to admire about Drake? He has definitely grown as both a human and a rapper, but at the same time, there are tons of things about him that remain the same. For instance, Drake still talks about killing his competition in his music like he did back then; he just does it in a way that feels more assertive and commanding. He also still talks about relationship problems; he just does it in a way that feels more assertive and commanding. With that being said, Drake's temper/moodiness sticks out more than anything else on this album.
For the dogs or the felines? This album is heavy on the R&B side and tackles relationship issues repeatedly (Do dogs want to hear music like that?). Ten years ago, I was blown away by Drake's ability to go from hard-hitting rapper to silky smooth singer; however, while I listened to this album and heard songs like "Polar Opposite," "Drew A Picasso," and "BBL Love (Interlude)," I found myself saying, "another R&B jam?" The good news is this: While Drake hits us with vocal styles, melodies, and production we heard before on these songs, his lyrical content is considerably different. His words sound more clever, witty, juicy, and venomous. It makes for great cinema.
For me, a rating of 3.5-4 means the song is cool; not bad or great, just cool. That said, a bunch of rap tracks on this album are cool. It was fun listening to Drake and Lil Yachty go back and forth on some fly s**t in "Another Late Night," it was fun listening to Drake and Yeat go back and forth on some carefree s**t in "IDGAF," and it was interesting hearing Drake talk about his extremely inspiring come-up in "Away From Home." But, to me, in the grand scheme of things, those songs are only cool. When Drake puts his head down and raps raps, as he did in "8AM In Charlotte" and "First Person Shooter," I feel like he shines bright as hell. In those songs, he does some s**t that only comes with aging gracefully, being highly skilled, and chasing greatness. You give me 23 of these types of songs, and you have yourself a classic album.
Considering my final sentence from the last paragraph, I appreciate that Drake doesn't chase classic albums; he tries to make what he thinks is the best music for him, TikTok, and 20-30-year-olds worldwide. He's genuinely himself as a musician; despite his fame, bookoo money, and long-lasting prime. While that might result in music that feels a bit watered-down (Let's be honest: A lot of songs on this album sound hella watered-down), I think it also results in music that is relatable and relevant to the times we live in today. I mean, if everyone in the movie industry focused on making timeless, perfect movies like The Godfather and Oppenheimer, we wouldn't get fun, lighthearted classics like Friday After Next and Big Momma's House. Drake continues to be for the culture; not for the super critics.
---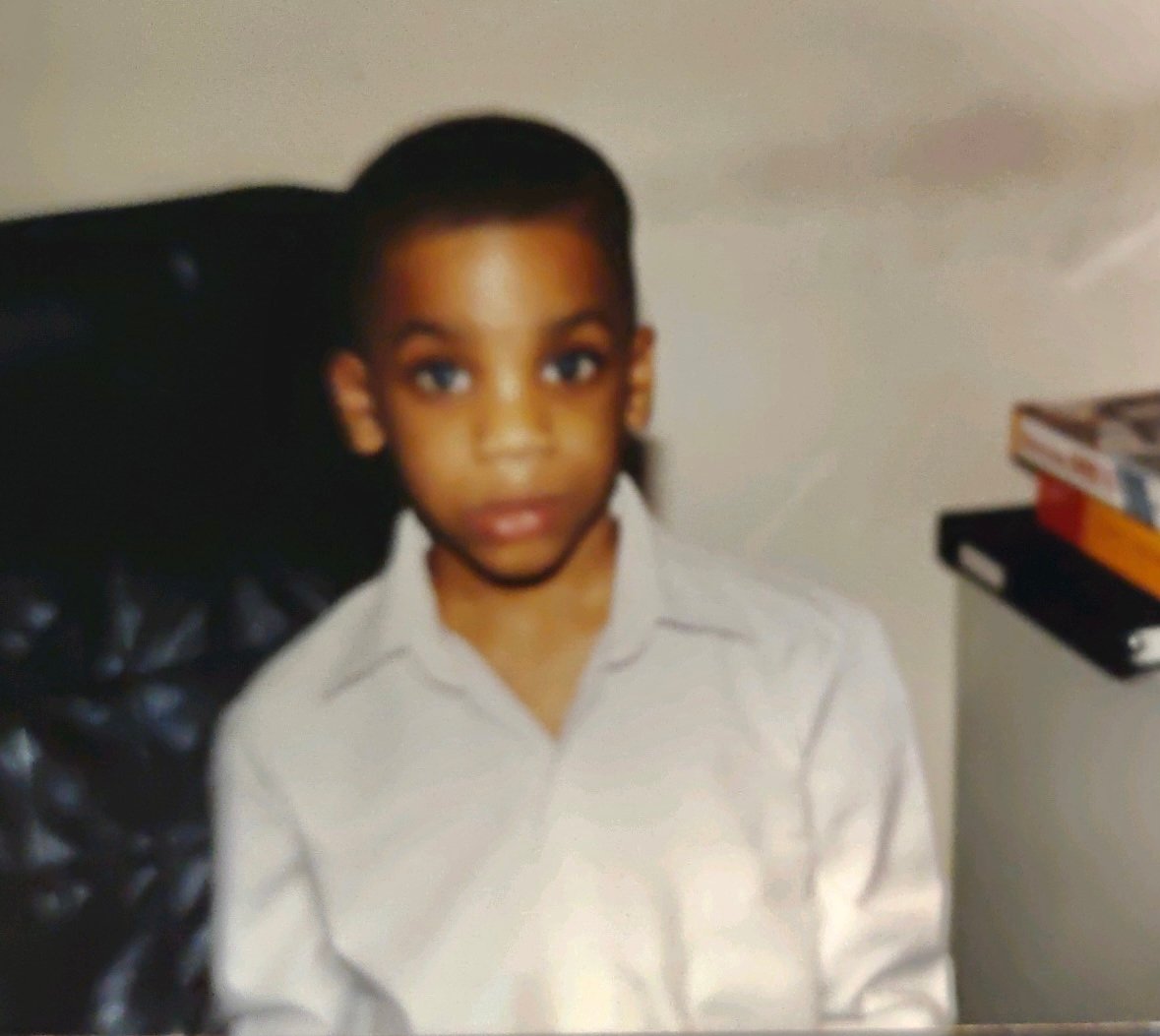 Quincy is the creator of Ratings Game Music. He loves writing about music, taking long walks on beaches, and spaghetti that fights him back.