Gucci Mane sounds refurbished in "Breath of Fresh Air."
---
STREAM
---
TOP 5
5. Big Boy Diamonds (Ft. Kodak Black & London On Da Beat)
Apparently, "Big Boy Diamonds" is so good, Gucci added the song to two albums…
"Big Boy Diamonds" originally appeared on Woptober II in 2019 (Hence why you hear Gucci say "Free Kodak" at the beginning of the song). Though I think the song has aged pretty well (I love the hook and mystical production), I still can't get past the following lines below:
Gucci Mane:
Big boy diamonds (Burr)
I'm that big boy stepper, I'm that stepper
All my steps calculated, I'm that stepper, nigga
Kodak Black:
Pull off like abracadabra, boo-hoo
Pull right back up in a Jag' with voodoo
Milkin' these bitches like Yoo-hoo
Shit on these niggas, I doo-doo
I'm passin' gas like I farted
Boy, if you smelled it, you dealt it
Water on me like I'm meltin', wate
Why are rappers obsessed with talking about being gassy?
4. Woppenheimer
Enough time has passed, "Woppenheimer" is the greatest song title of all time.
In "Woppenheimer," Gucci Mane takes aim at fake rappers, people who mocked him in the past, and those who are broker than a joke. He also expresses gratitude to his wife for bearing his children and his brother for helping with his bail a few years ago. Fans of Gucci's classic tracks will appreciate the menacing trap beat, his consistent flow, and the raw chorus he delivers.
As Gucci has aged, these are the kind of tracks he shines on the most.
3. There I Go (Ft. J. Cole & Mike WiLL Made-It)
Martin Luther King once dreamed that the trappers and bookbag rappers would unite like this. What a beautiful time we're living in.
It's always dope seeing two legends join forces in their older years (except when it happens in the NBA). It's even cooler when those two legends took completely different paths to get where they are today. While Gucci Mane is a legend who has been creating trap bangers for a few decades, J. Cole came up in an era where the skinny ninjas began to strive. Seeing them come together for this "There I Go" single in 2023 brings tears to my eyes.
"There I Go" boasts kick-ass production from Mike WiLL Made-It (Mike is making a helluva comeback). Over it, J. Cole and Gucci Mane deliver strong rap performances. Their verses feature raw, old-school rap deliveries as they boast about their street cred, diamonds that go burr, and ability to pull big booty chicks. They also pay homage to one another. The song's catchy hook, courtesy of J. Cole, adds to its appeal, and the overall sound feels like some traditional hip-hop s**t, which fans are likely to appreciate.
2. Pissy (Ft. Roddy Ricch & Nardo Wick)
Gucci Mane loves himself some yellow.
Roddy Ricch's infectious and confident hook on "Pissy" sets the tone perfectly for the track, and both Gucci Mane and Nardo Wick deliver cold verses that highlight their readiness for confrontations, their impressive rise to success, and their prowess in attracting the partners of well-meaning individuals. The booming trap beat adds the final touch to the song, making it a club banger that will rattle some speakers.
1. 06 Gucci (Ft. DaBaby & 21 Savage)
"06 Gucci" was the hottest rapper in the game.
I think I luv it! "06 Gucci" is one of the toughest tracks to grace streaming services this year. The riveting/chilling trap beat that drives the song and DaBaby's catchy hook are notable highlights. Additionally, both DaBaby and 21 Savage deliver hard-hitting verses that demonstrate their ability to step into Gucci's shoes for at least ten minutes. Lastly, Gucci Mane's verse perfectly encapsulates how much he has grown, but at the same time, how much he is still willing to slap folks in the face. All in all, "06 Gucci" offers a nostalgic blast to the past and delivers a powerful listening experience.
---
SONG BY SONG BREAKDOWN
1. Must Be Me (4/5)
2. Bluffin (Ft. Lil Baby) (4/5)
3. Thank Me (Ft. Young Dolph) (3.5/5)
4. Trap Money (Fr. Li Rye & Sett) (3.5/5)
5. Pretty Girls (Ft. Young Dolph) (3/5)
6. Glizock & Wizop (Ft. Key Glock) (3.5/5)
7. Internet Chatter (3.5/5)
8. Talkin to the Streets (Ft. Mac Critter) (3.5/5)
9. There I Go (Ft. J. Cole & Mike WiLL Made-It) (4/5)
10. Mr. and Mrs. Perfect (3.5/5)
11. I Know (3.5/5)
12. Stomach Grumbling (4/5)
1. Business Not Personal (3.5/5)
2. King Snipe (Ft. Kodak Black) (4/5)
3. 06 Gucci (ft. DaBaby & 21 Savage) (4.5/5)
4. Pissy (Ft. Roddy Ricch & Nardo Wick) (4/5)
5. Say No Mo (4/5)
6. Married With Millions (3.5/5)
7. Woppenheimer (4/5)
8. Now It's Real (3.5/5)
9. Broken Hearted (3/5)
10. Hurt People (2.5/5)
11. By The Water (3.5/5)
12. Big Boy Diamonds (Ft. Kodak Black & London On Da Beat) (4/5)
---
RGM RATING
(C+)
F**k being like Michael, I want to be like Gucci when it's all said and done. In all seriousness, his comeback story is not talked about enough. There was a time when he hit rock bottom: battling his rivals, facing stints in jail, and sporting a belly resembling Raymond Felton's. But now, he's a contentedly married man with two new additions to his family, a fortune worth millions, and a newfound sobriety. Gucci shares these triumphs on his latest album, and let me tell you, celebrating such positive transformations should never lose its charm.
Beyond the lyrical content on this album, which delves into themes of violence, personal growth, financial success, and some typical trap s**t, what I particularly appreciate is how Gucci Mane experiments with menacing trap beats (Which include Zaytoven and Zaytoven-like beats), raw rap deliveries devoid of melodies, and very elementary but effective punchlines. Do I wish the hooks he hit us with were more substantial? Yes. Do I wish some of the songs sounded a little more dynamic? Yes. But, at the end of the day, Gucci's bravado and powerful content make this album worth the listen.
The guest appearances on this album are generally impressive. It's great to see rappers like Kodak Black, Lil Baby, Key Glock, and Mac Critter paying homage to Gucci Mane with their verses or taking on his signature style. Additionally, the hook work from DaBaby, Roddy Ricch, and J. Cole stands out. That said, I wish the Young Dolph and Lil Baby features clicked with me a little more.
It's quite remarkable how Gucci Mane, as the trap genre's biggest success story, is now creating some of the most meaningful and productive trap records in the game. If someone had told me this ten years ago, I might have thought they were joking, but it's a reality today. His music carries a level of significance and depth that resonates more than ever.
---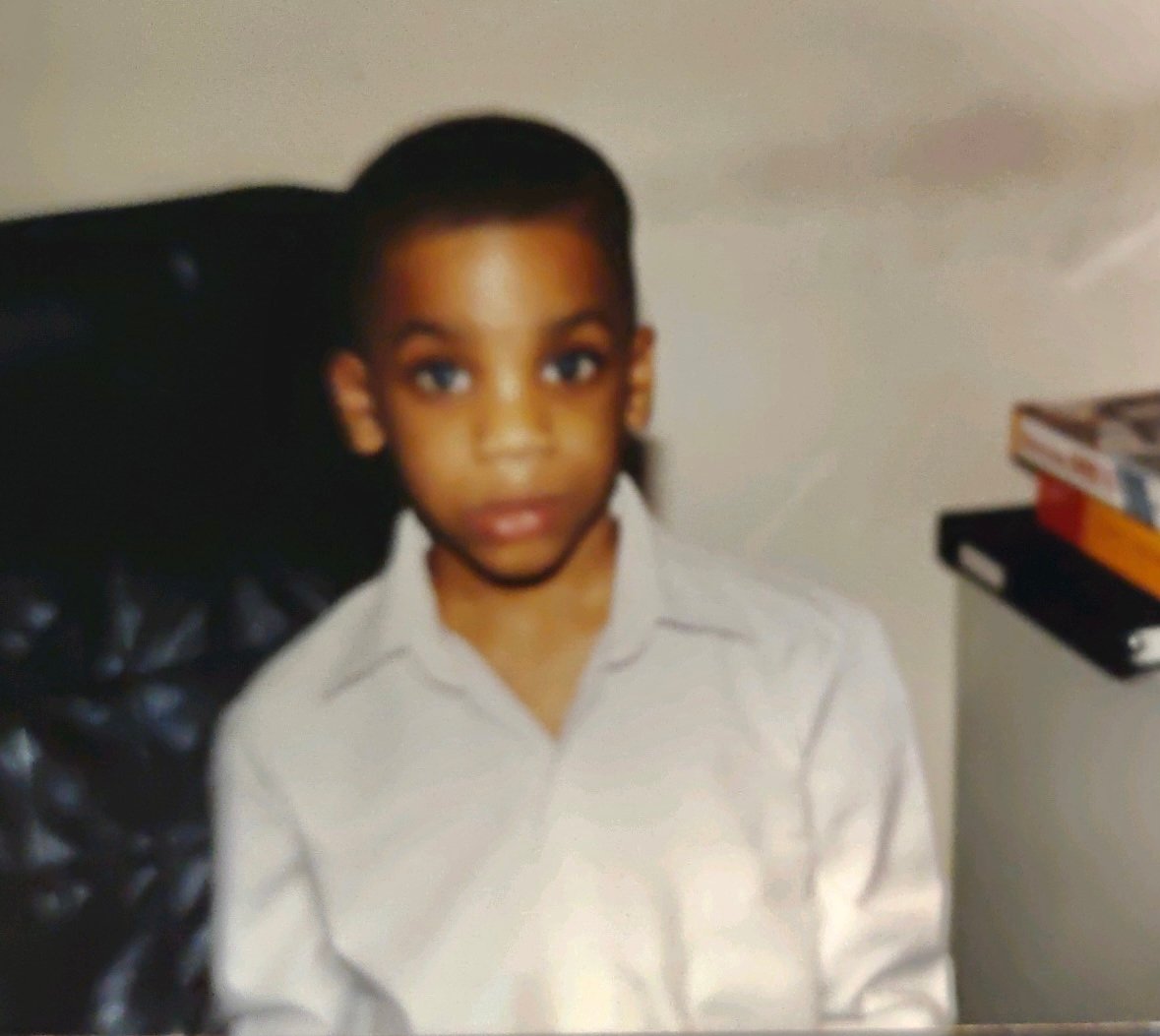 Quincy is the creator of Ratings Game Music. He loves writing about music, taking long walks on beaches, and spaghetti that fights him back.