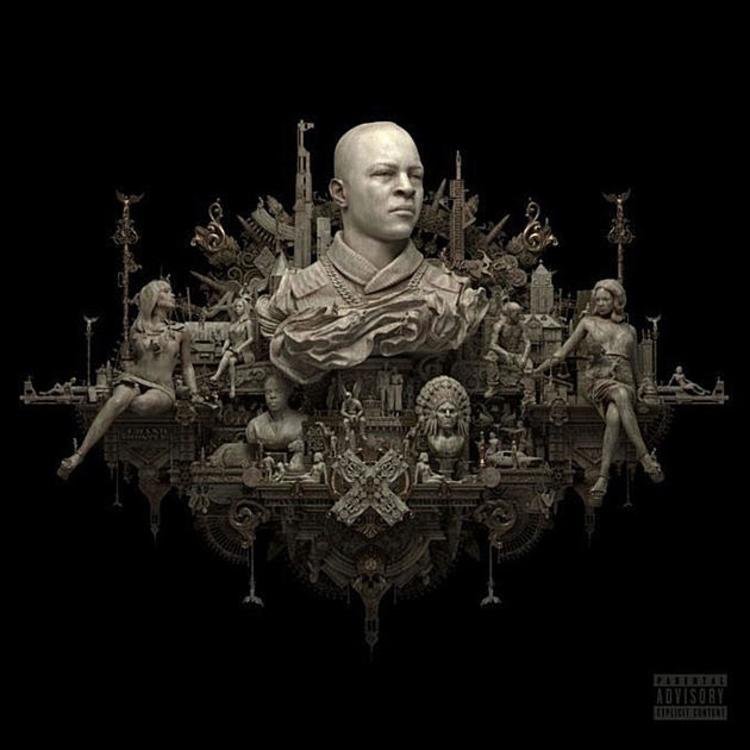 The year is 2005. I am a junior in high school, and at this very moment, hip hop is my strongest conversation starter. Usually discussions about the genre would start off fairly cordial, but as they went on, it got more intense, leading to that one inevitable question popping up that almost always ended up in a fight: 'Who's the best rapper in the game right now?' At that time, Wayne was running s**t, dropping explosive mixtapes and classic albums, but personally, I wouldn't concede to any argument unless T.I.'s name was brought up. I always felt like his "King" album was a lowkey classic, and whenever he was asked to feature on tracks with his rivals, he typically held his own. After that album, I felt he became pretty hit or miss. I don't know if it was his recurring visits to jail or focus on reality TV that changed things, but something was different about the self-proclaimed 'King' after "King." Fast forward to 2018… After listening to a few releases from him these last couple of weeks, I have noticed a sound that was very similar to what I heard from him earlier; not quite "King," but perhaps "Paper Trail." If "Dime Trap" features this sound, we might have ourselves 2005 in 2018!
---
STREAM
---
TOP 5
5. THE AMAZING MR. F**K UP
Why do I feel like this song is dedicated to Kanye West?
"The Amazing Mr. F**k Up" revolves around understanding and overcoming all the faults we have within' ourselves to become a figure that is not only respected, but also relied upon to make the right decisions. If you know about T.I.'s shaky history, I think the song will truly resonate with you. Aside from that, the flow our hero raps with is dope, the instrumental has this therapeutic feel, and Victoria Monet brings soul to the song by delivering this airy hook. I am a fan, folks!
4. BE THERE
"Be There" is one of those heartwarming tracks in which T.I. gets a chance to talk about being that reliable/resilient individual that responds well to controversy. The song has a lot of explosive energy attached to it, a powerful hook by London Jae, and some serious commercial appeal to it. Matter of fact, I can see this s**t ending up on the soundtrack of a Disney movie.
3. AT LEAST I KNOW
T.I. and Anderson .Paak make quite the tandem in this song. With the latter delivering this quirky hook that has him questioning his lover's ability to stick with him through thick and thin, T.I., someone who has had his share of thick and thin moments, goes ham from there about what he wants to see from himself and his lovers now that he's experienced a couple of things. I f**k with the song for its relatability, and f**k with the dynamic performance Anderson was able to put on it. I can do without T.I.'s impersonation of J. Cole towards the middle of his second verse, though.
2. JEFE
Chances are T.I. and Meek Mill recorded this song either in Mexico or at an international grocery store.
"Jefe" is a latin-inspired rap record that has Meek calling n***as bluff with some flossy bars and Tip huffing and puffing about n**as who aren't quite built like him. I love the urgency both rappers spit with on their verses, as they turn a Spanish festival into an all out n***afest!
With a beat like that, one of those n***as gotta give me at least one "Ándale arriba!"
1. THE WEEKEND
I was here for a smooth summertime track like this a few weeks ago, but now, I am on to the fall T.I. 🙄
T.I. is one of the first major artists to give Young Thug his shot at a legit radio hit with their collaboration on "All About The Money." I think it's safe to say that Thugger has surpassed 'The King' in relevancy these days, but that doesn't mean T.I. still isn't capable of playing a big brother type figure to him whenever they link up for music. In "The Weekend,"they give us something that I consider pure perfection. "The Weekend" has good vibes, a chorus to die for, and some pretty dynamic contributions from both T.I. And Young Thug on their respective verses. I also like how the tone of the record forces both of our heroes to actually rap, and when they do, they make sure you feel every lyric they drop.
---
SONG BY SONG BREAKDOWN
1. SEASONS (4.5/5)
2. LAUGH ABOUT IT (3.5/5)
3. BIG OL DRIP (4/5)
4. WRAITH (4/5)
5. THE WEEKEND (5/5)
6. THE AMAZING MR. F**K UP (4.5/5)
7. AT LEAST I KNOW (4/5)
8. WHAT CAN I SAY (3/5)
9. JEFE (5/5)
10. MORE & MORE (4/5)
11. PRAY FOR ME (4/5)
12. LOOKING BACK (4.5/5)
13. LIGHT DAY (3.5/5)
14. YOU (4.5/5)
15. BE THERE (4/5)
---
OVERALL RATING
(B-)
T.I. is as focused as he's been in years on this album. I hear this willingness to drop some of the realest s**t throughout his raps, in addition to this knack for holding not a single sentiment back. It's a version of the rapper that can only come with growth and understanding from his wins and losses throughout the years.
The number one thing that caught my attention about this album is how versatile it is: You have your motivational cuts ("You," "Be There," "Seasons" and "Pray For Me"), you have your commercial hits ("At Least I Know"), your tough ass records ("Wraith," "Jefe"), and experimental s**t ("The Weekend"). Fortunately, In every single instance, the ATL legend sounds comfortable in his own skin.
I thought T.I.'s rapping was pretty good on this album. Throughout, he was able to catch my attention with great energy, interesting subject matters and pretty decent lyrical content. I did think his delivery and flows were a bit regular-degular, especially in a generation that has an attention span shorter than Spud Webb, but it's decent enough to get the job done.
"Dime Trap" is preachy, tough, heavy on the trap side, and as complete as it gets. I see it as T.I.'s best work in years, and very enjoyable to listen to.
Categories: Album, Album Rating, Album Ratings, Album Review, Album Reviews, Best Song, Best Songs, Best Tracks, Dime Trap, Hip Hop, Hottest Songs, New Music, New Songs, Rap, Rating, Ratings, Review, Reviews, Stream, T.I., Top 5, Top 5 Songs, Top Ratings, Top Reviews, Top Songs, Top Track, Top Tracks