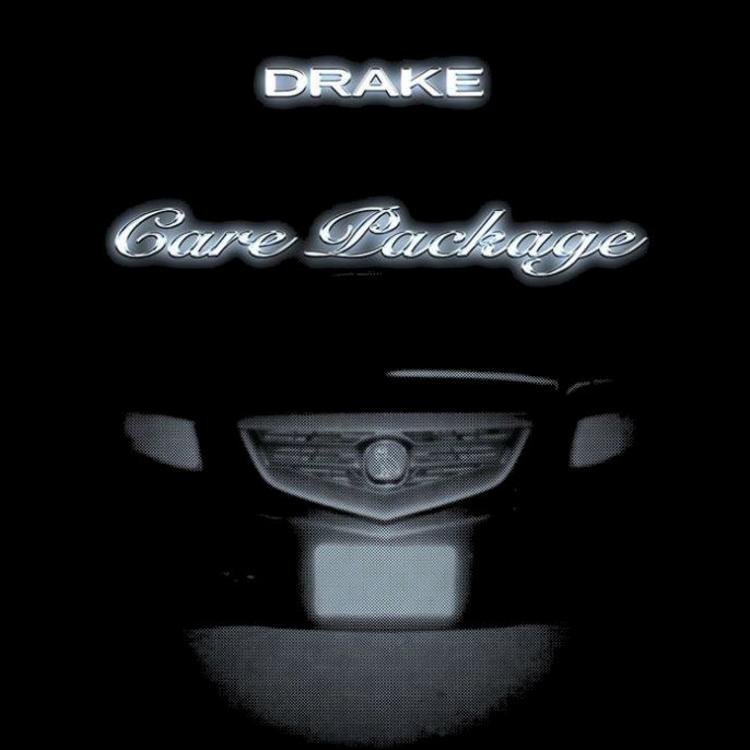 Drake's rolls out "Care Package" — A bevy of unreleased songs that we've all heard and loved.
---
STREAM
---
TOP 5
5. JODECI FREESTYLE
To think, a song featuring Drake and J. Cole remained unreleased… Whatever the case may be, "Jodeci Freestyle" doesn't lack in serious bars, as both big-time rappers spit hard about being sought after by women world-wide, being light skin dudes that are taking over the rap game, and of course, their love for Jodeci. While Drake raps pretty aggressively on his verse, Cole kinda has fun with his s**t, playing around with flows and rapping with a smirk on his face.
I want more Jodeci homage tracks and less Shabba Ranks homage tracks, please!
4. I GET LONELY
"I Get Lonely" is easily the softest f**king song I've ever heard a rapper make. With that being said, this is America, so go ahead and spill your guts out on a song, Drizzy!
"I Get Lonely" is powered by this bass-heavy, yet serene instrumental that literally invokes dudes with coodies to start showing symptoms of the disease. With that being said, Drake pulls off a performance that is mushy, deep, personable, soft, highly melodic, catchy, infectious, and most importantly, well put together. Thugs in the bando might not like this joint, but hey, they probably don't get lonely because they have so much cocaine laying around the house.
Jesus, this song will have you looking at Drake sideways.
3. DRAFT DAY
I loved "Draft Day!" Remember, around the time it was made, Johnny Manziel (Who was coming off a great college season) was prepping to be drafted, so this song sorta served as a tribute to him; Oh how times have changed… (Johnny Manziel works at Wal-Mart now and Drake no longer endorses him)
Here's what I love about "Draft Day:" On it, you get a version of Drake that is cocky as s**t, as he was continuing to bask in his newfound fame at the time. He never really stresses any of his bars on the track, and talks hella s**t to his competition throughout over this hard-hitting/Lauryn Hill-sampled instrumental. I loved when Drake talked hella s**t in his music back then (Nowadays that s**t doesn't seem fair).
Drake mentions Johnny Manziel and Andrew Wiggins on this song… Damn, 2009 pump-faked the hell out of that n***a.
2. TRUST ISSUES
I'm not the biggest fan of Drake's slow jams, but "Trust Issues" is a bit different, to me. On it, you get a hook that is damn-there identical to the hook that you hear on DJ Khalid's "I'm On One" track. Additionally, you get a pretty sappy version of the 6ix GOD that is high and/or drunk and ready to literally give his soul to his chick. Overall, when you look up vulnerable/sappy music in the encyclopedia, this song will have an excerpt in there.
I've never heard a n***a say he had trust issues out-loud… When are we going to applaud Drake for his bravery, folks? He's doing s**t mankind has never seen before.
1. DREAMS MONEY CAN BUY
"Dreams Money Can Buy" definitely should've been featured on an album. On it, I thought Drake showcased his outstanding rapping ability (Solid punchlines, steady flows and meaningful lyrical content), his hunger to get respect from his rap peers, and most importantly, a balance between an apprehensive up-and-comer and a poppin' artist. Aside from that, the instrumental that powers this song was easily one of the best I've ever heard in my life (Shoutout 40).
---
SONG BY SONG BREAKDOWN
1. DREAMS MONEY CAN BUY (5/5)
2. THE MOTION (3.5/5)
3. HOW BOUT NOW (4/5)
4. TRUST ISSUES (5/5)
5. DAYS IN THE EAST (4/5)
6. DRAFT DAY (5/5)
7. 4PM IN CALABASAS (4.5/5)
8. 5 AM IN TORONTO (4/5)
9. I GET LONELY (5/5)
10. MY SIDE (4/5)
11. JODECI FREESTYLE (5/5)
12.  CLUB PARADISE (3.5/5)
13. FREE SPIRIT (5/5)
14. HEAT OF THE MOMENT (4/5)
15. GIRLS LOVE BEYONCE (3.5/5)
16. PARIS MORTON MUSIC (5/5)
17. CAN I (4.5/5)
---
OVERALL RATING
(B)
Let's just be honest: Drake has been the best hip-hop artist in the game for the last ten years. In my opinion, "Care Package" proves that point, as the Toronto native showcases his ability to spit bars with the best of them (Dreams Money Can Buy, Free Spirit, Jodeci Freestyle, 4PM In Calabasas, Draft Day) and put together music that is as R&B as it gets (Trust Issues, I Get Lonely, My Side). Drake also shows us how to merge both worlds together, gifting us with songs like "Can I" and "Paris Morton Music." I know, it's easy to take for granted what Drizzy has been giving us these last couple of years, so I thought it was genius that he decided to release "Care Package" to remind the world of the journey he's been through as a musician.
Man, isn't it amazing hearing Drake sound so hungry as a rapper on this album? On songs like "Jodeci Freestyle," he literally comes for his peers' heads, showing little to no remorse. Don't get me wrong, he does that s**t today, too, but I heard a little more vitriol and detest in his voice on these songs. Additionally, I felt like the R&B songs on this album sounded so f**king organic, mainly because it still felt like Drake was learning love and wasn't necessarily always getting the best women off his fame at the time. So to sum it up, hard bars and personable music is what you get on this album — does it get any better than that?
Obviously, "Care Package" is unreleased songs, so a few of them sound undone. "Can I" sounds like it's missing a few verses, while "Girls Love Beyoncè" sounds like it could've used a different singer on the hook. Whatever the case may be, you still get serious raps and well throughout music in whatever sounded undone… Just not quality music.
I already heard about 80% of the songs on this album, abusing about 65% of them. I am aware what they meant to me in the past, and after listening to it jammed together, I am aware of what it means to me now. In the past, I felt like I was along with Drake on his journey to fame, OK'ing the songs he experimented heavily on and nodding my head to the songs he was on his kill-a-rapper s**t. Nowadays, what these songs mean to me is that Drake put the work in to build a brand — in other words, he established a character in our minds that we can watch grow as he navigated through fame. Now that fame has established a relationship with Drake that is going on several years, this album feels like a guide on how that relationship started growing. I personally think Drake is OK with giving us that guide now because the persona you hear on this album has expired; in other words, old Drake can officially be raised up to the rafters and retired with the other great personas hip-hop has seen in the past.