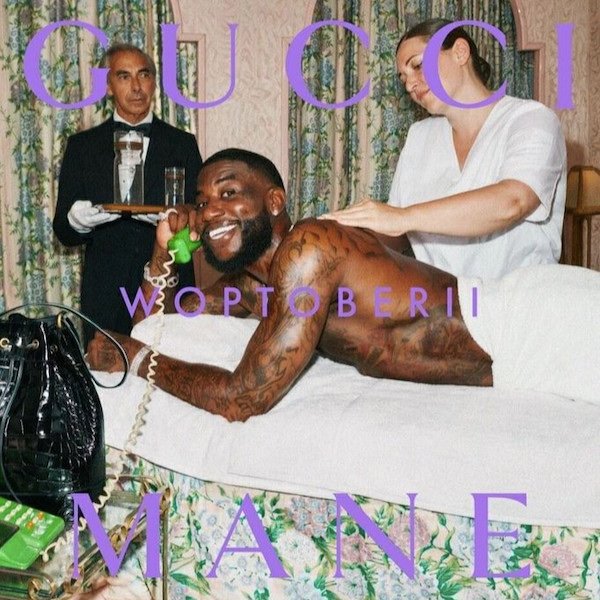 Gucci Mane is hard as hell to regulate, keep up with, and turn down in the untamed "Woptober II."
---
STREAM
---
TOP 5
5. BIG BOY DIAMONDS (FT. KODAK BLACK)
I guess "Big Boy Diamonds" should be considered one of the best tracks on "Woptober II"… The reason I am reluctant to call it "good" is because there are way too many corny ass bars on it by both Kodak Black and Gucci Mane… See a few I picked out below:
Gucci Mane:
Big boy diamonds (Burr)
I'm that big boy stepper, I'm that stepper
All my steps calculated, I'm that stepper, nigga
Kodak Black:
Pull off like abracadabra, boo-hoo
Pull right back up in a Jag' with voodoo
Milkin' these bitches like Yoo-hoo
Shit on these niggas, I doo-doo
I'm passin' gas like I farted
Boy, if you smelled it, you dealt it
Water on me like I'm meltin', water
Folks, what the f**k was that?
Despite the occasional piss-poor lyrics by both Gucci Mane and Kodak Black on "Big Boy Diamonds," I still f**k with the song, as it boasts a mystical instrumental, tough ass bars (Not clever, but tough), and hood vibes that feel realer than Nancy Pelosi's gangsta ways.
4. WOP LONGWAY TAKEOFF (FT. TAKEOFF & PEEWEE LONGWAY)
I'm not going to lie, I thought "Wop Longway Takeoff" would be garbage simply based off of its title. (Not only do I think the title is lazy as hell, but I also don't get excited when I see Peewee Longway and Takeoff's name on anything) With that being said, the track is pretty solid, as it boasts this heroic trap instrumental, and over it, Gucci Mane drops a raw/gritty ass verse that him sticking his chest out, while Takeoff and Peewee share a verse that has them each rapping with complex flows and disrespectful demeanors. When you combine every single aspect I just mentioned together, what you get is an adrenaline-filled banger that I low-key think will be plenty of people's favorite song from this album.
3. TOOTSIES (FT. LIL BABY)
For those of you that don't know, 'Tootsies' is a strip club in Miami that charges way too f**king much for some chicken wings. Anyway, rappers like Gucci Mane and Lil Baby frequent the place, and according to "Tootsies," they spend money, fishtail, and treat women to drugs when they go (Yikes).
"Tootsies" features this regular-degular trap instrumental that n***as in the bando have heard for years now. Over this instrumental, Gucci Mane and Lil Baby spit bars both slyly and unbotheredly. On some real s**t, it almost feels like the duo made the song in a hot tub with a bunch of bad b*tches.
I think strip clubs are overrated, but that's probably because I don't have money like that.
2. RICHER THAN ERRYBODY (FT. YOUNGBOY NEVER BROKE AGAIN & DABABY)
All three of the rappers on this track will shoot you without hesitation.
There's trill, and then there's trill with cheese in the middle; "Richer than Errbody" is the latter. On it, Gucci Mane, YoungBoy Never Broke Again and Da Baby all spit unapologetic bars revolving around making money, balling ruthlessly, skeeting in women, and counting up how many bodies they've caught (Yikes). While I love how hard/gritty each rapper spits on this track (Especially YoungBoy Never Broke Again), I'm not too sure I'm feeling how lazy the n***as sound on the hook to it (N***as sound like they were putting together a ham sandwich while laying down the hook to this song).
YoungBoy Never Broke Again won this song, with Gucci coming in at a close second place.
1. BIG BOOTY (FT. MEGAN THEE STALLION)
"Big Booty" is probably the only track on this album that has a shot at blowing up. Though it's only two minutes long, Gucci Mane and featured guest Megan Thee Stallion were able to successfully get freaky, gimmicky, lyrical, trappy, and catchy in that short time.
You know what I love most about "Big Booty?" The instrumental that powers it is flavorsome enough to make you shake your ass, go crazy, and hop on top of tables (Just don't get arrested, folks).
Megan Thee Stallion and Gucci Mane are adorable ratchet people.
---
SONG BY SONG BREAKDOWN
1. RICHER THAN ERRYBODY (4/5)
2. BIG BOOTY (4.5/5)
3. TOOSIES (4/5)
4. BIG BOY DIAMONDS (3.5/5)
5. CAME FROM SCRATCH (2.5/5)
6. MOVE ME (3.5/5)
7. BUCKING THE SYSTEM (3/5)
8. OPPS & ADVERSARIES (3/5)
9. HIGHLY RECOMMENDED (3/5)
10. WOP LONGWAY TAKEOFF (4/5)
11. LAST NIGHT (3.5/5)
12. TIME TO MOVE (3/5)
13. BREAK BREAD (3.5/5)
---
OVERALL RATING
(C)
"Woptober II" is one of those versatile trap albums that appeals to sex-crazed trappers, gritty trappers, and trappers that plank on money. While the hooks and different styles of rapping you get on the album will keep you entertained, the overall identity of it will have you feeling dense, ignorant, and scared for your life (These aren't terrible feeling to have when it comes to rap albums).
One thing people don't mention is how much Gucci has improved as a lyricist. To me, in "Woptober II," he does a great job of dishing out clever punchlines, f**king with wordplay, and switching up flows. Are the topics he touches on meaningful? Well, it depends on whether or not you've caught a body, spent at least a milli in the last year, or recklessly put seeds in a random chick (I'm guessing it's a 'hard no' to each for you?).
The production on "Woptober II" is no different from the s**t you heard on any other Gucci Mane album from the last two years. In other words, this album features hard ass trap beats, strip club-inspired trap beats, and trap beats that sound like they should be mascots on cereal boxes (I'm looking at you "Came From Scratch"). As for the guest appearances on "Woptober II," I thought they were pretty good, as YoungBoy Never Broke Again put up one of his best verses on "Richer Than Errybody," Megan Thee Stallion stole the show on "Big Booty," Lil Baby gave us something solid on "Tootsies," and Takeoff/ Peewee Longway delivered pure trillness for us in "Wop Longway Takeoff" (Jesus Christ, I still hate that title).
Much like 95% of Gucci Mane's other albums/mixtapes, in about a week, you will forget that "Woptober II" exists. Is it a terrible album? No, I just think Gucci makes so much f**king music, our memory banks don't even bother wasting its time trying to hold on to his s**t anymore (It sorta reminds me of how our stomachs stop holding onto food when we feed it more often).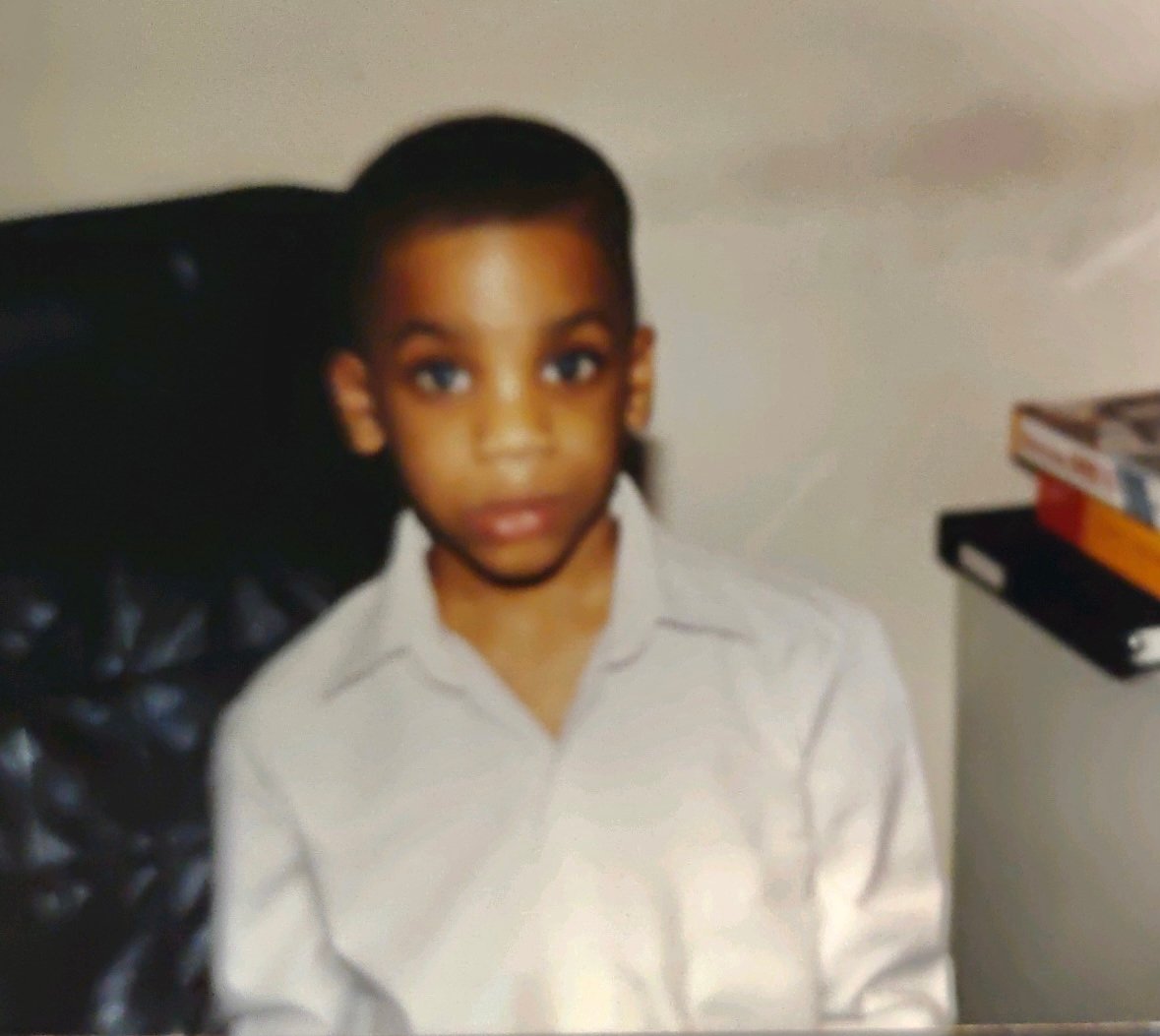 Quincy is the creator of Ratings Game Music. He loves writing about music, taking long walks on beaches, and spaghetti that fights him back.