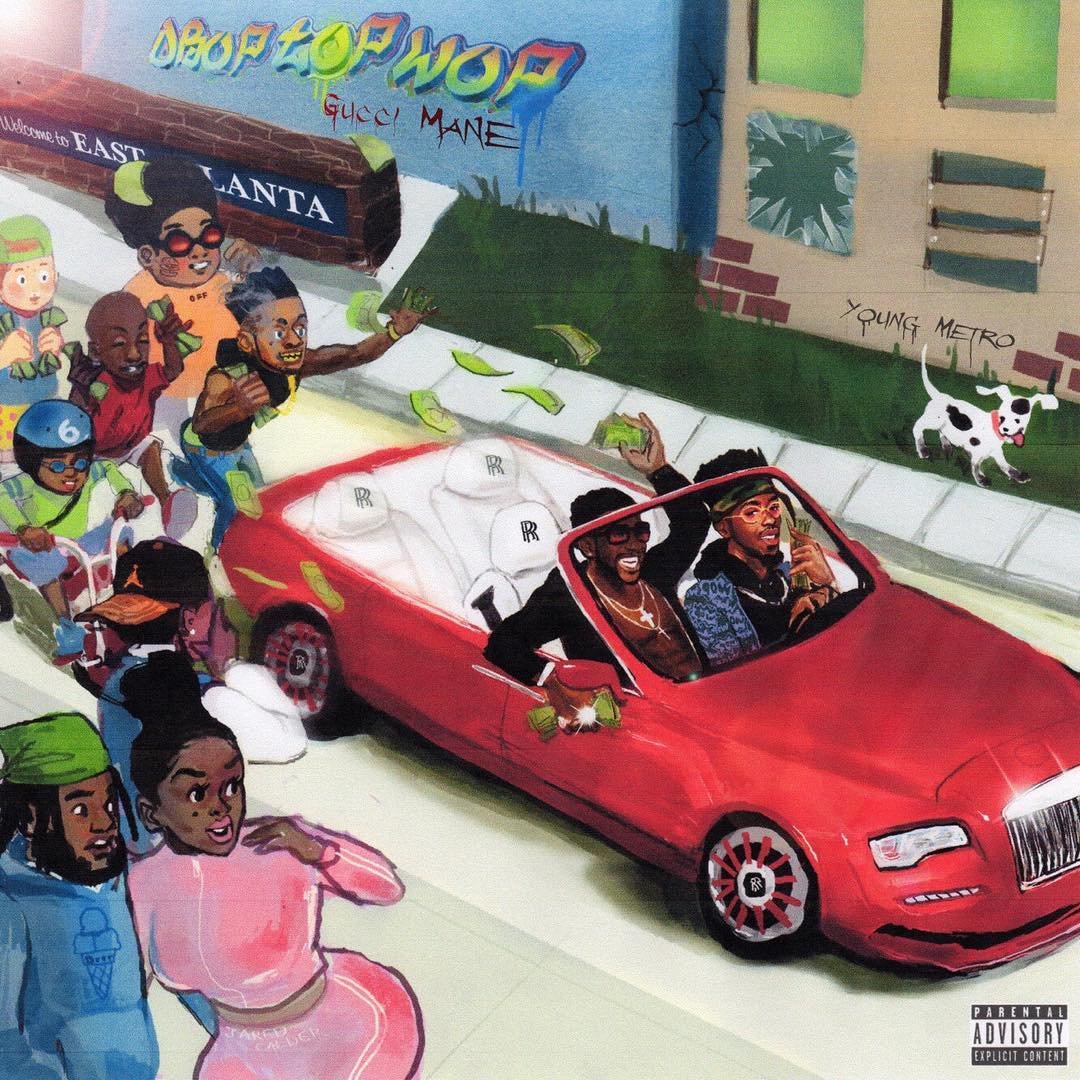 Gucci Mane has a really good relationship with some of the heavy-hitting producers in the game right now, and apparently one of them is Metro Boomin'. With this new album called 'Drop Top Wop', Gucci collaborates with Metro for 10 trap-inspired theme songs.
---
TOP 5
  5.  BOTH EYES CLOSED
Everyone on 'Both Eyes Closed' sound like criminals on this song – 2 Chainz sounds like the bumbling criminal that will almost get them caught for doing something stupid though.
I love hearing Gucci with other features, because he's always been great as a setup man. On this song, he provides this cold chorus, and heinous verse that solidifies the tone of the record for the other two rappers.
Both 2 Chainz and Dolph have interesting styles on their verses: On 2 Chainz part, he lets the listeners know his trap resume with a very animated style of rapping; on Dolph's part, he nonchalantly discusses why n—as should be looking up to him, pointing to how he moves in the streets. When you combine everyone's style on this record, you get something that is at least entertaining.
4. DANCE WITH THE DEVIL
This beat sounds VERY wicked! It almost sounds like the entrance music for the girl from The Ring.
At first, Gucci comes across as mellow on this song, sounding like he's rapping over a boiling pot of mutagen. Eventually, he gets a little more amped up, talking about what it takes to get this girl to join the bad side (Which of course he is referring to himself as the bad). Unfortunately, as the song goes by, his lyrics get more and more stale, but you will certainly enjoy the overall idea/theme of the song.
I think this song has tremendous potential, but it fell a bit short of reaching it.
3. MET GALA
Two of the best ad-libbers in the game decided to collaborate on this 'Met Gala' track.
Offset provides a sound very similar to 'Bad & Boujee' on this song, taking command of the record from the jump. Since it was for Gucci, you can tell he wanted to give it his all for this collaboration.
Gucci Mane hits us with his 'debonair' style, smoothly laying down his verse about flossin'. Gucci can tell that Offset is the new kid on the block, so he doesn't do too much on his part, allowing Offset to takeover the song. (both guys were very considerate here).
Very good collaboration.
2. HELPLESS
While 'Hurt a N—a Feelings' has a 80's horror feel to it production-wise, 'Helpless' has this 80's romantic movie feel to it that is dope as f—k also (I actually think that 80's sample you hear is from Terminator 1)! Metro clearly been watching the AMC channel in his down time.
This might be Gucci's best song on the album lyrically: He is clear on it, his delivery is great, and the way he puts his words together are really good. This is one of the most 'lyrical' club records I've heard from La Flare.
1. HURT A N—-A FEELINGS   
I honestly don't know what to do with myself when I hear this beat! How was Metro able to combine this hard hitting trap sound with this 1980's horror movie sound so fluently?
Gucci rides this beat excellently, excelling in giving us some catchy s—t throughout. Even though most of his lyrics are about flossing, there is still this realness to his content that is satisfying to me.
Gucci loves him some Whutumacallits right?
---
SONG BY SONG BREAKDOWN
5 MILLION INTRO (4/5)
THO FREESTYLE (3.6/5)
HURT A N—A FEELINGS (5/5)
HELPLESS (4.8/5)
MET GALA (4.5/5)
FINESSE THE PLUG INTERLUDE (3.4/5)
DANCE WITH THE DEVIL (4/5)
BOTH EYES CLOSED (4.2/5)
BUCKET LIST (3.5/5)
LOSS 4 WRDZ (3.9/5)
---
OVERALL RATING (7.9/10)
To Metro and Gucci, Halloween came earlier than usual this year.
This is a spooky ass album, as Metro (and a few other collaborators) hooked Gucci up with some really cold/ghostly beats to rap over. Metros approach to this album was very similar to 21 Savage's 'Savage Mode' album, which I thought was damn there cinematic.
While Metro sets Gucci up with some beats that tell half the story already, too many times Gucci settles for lazy lyrics that revert back to how much money he has. I would've liked to hear more savage s—t from Gucci on this album…. Talk about slapping someones mother more, kidnap someone's parrot, say something sickening over the beats Guc!
This is just another one of Gucci's 5400 projects that he released in the past year, reminding you how much he loves to make music. Out of all of the projects he has brought out thus far, I think this one HAD the highest potential of being something special.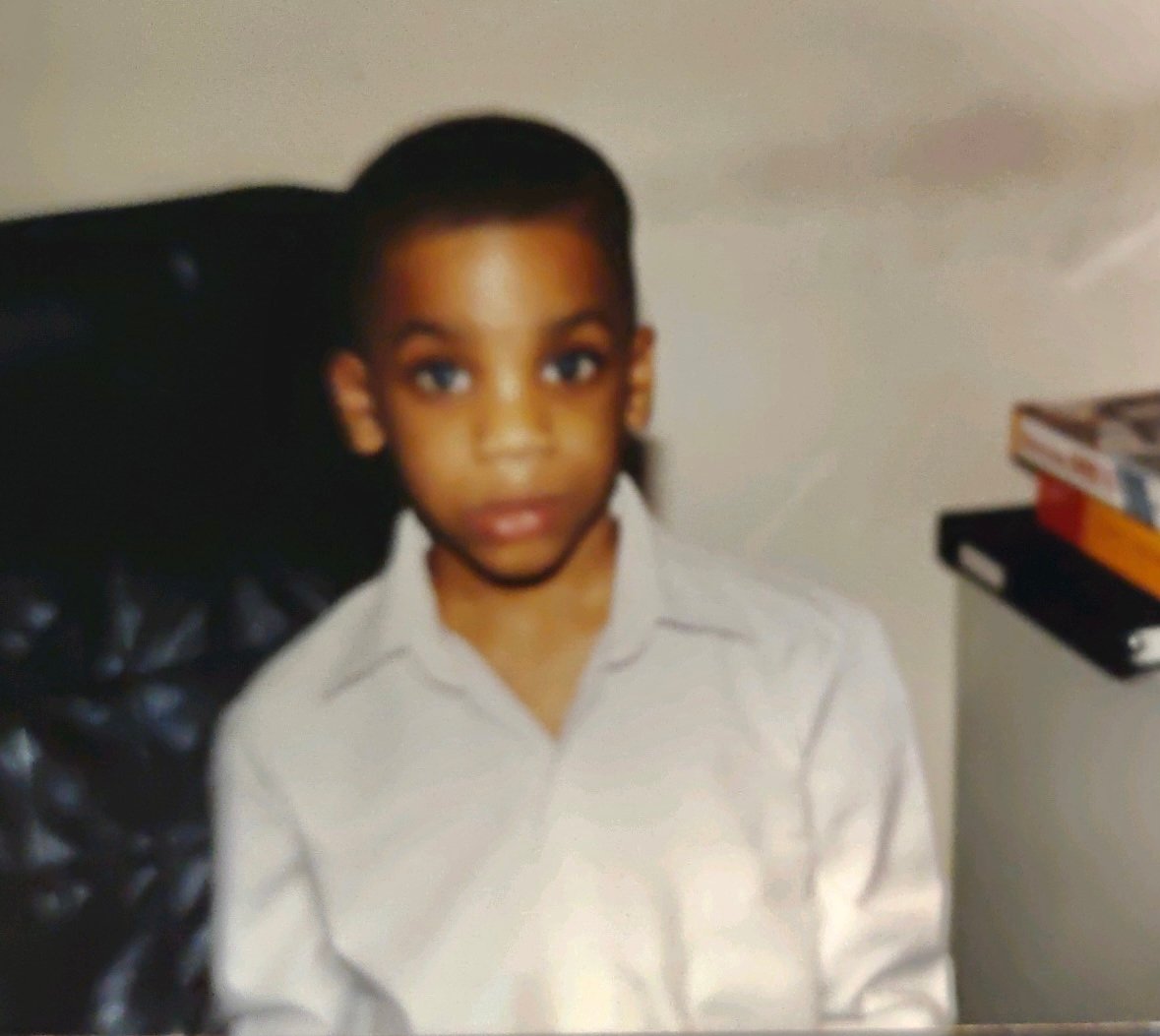 Quincy is the creator of Ratings Game Music. He loves writing about music, taking long walks on beaches, and spaghetti that fights him back.