Anderson .Paak – Oxnard (Album Review)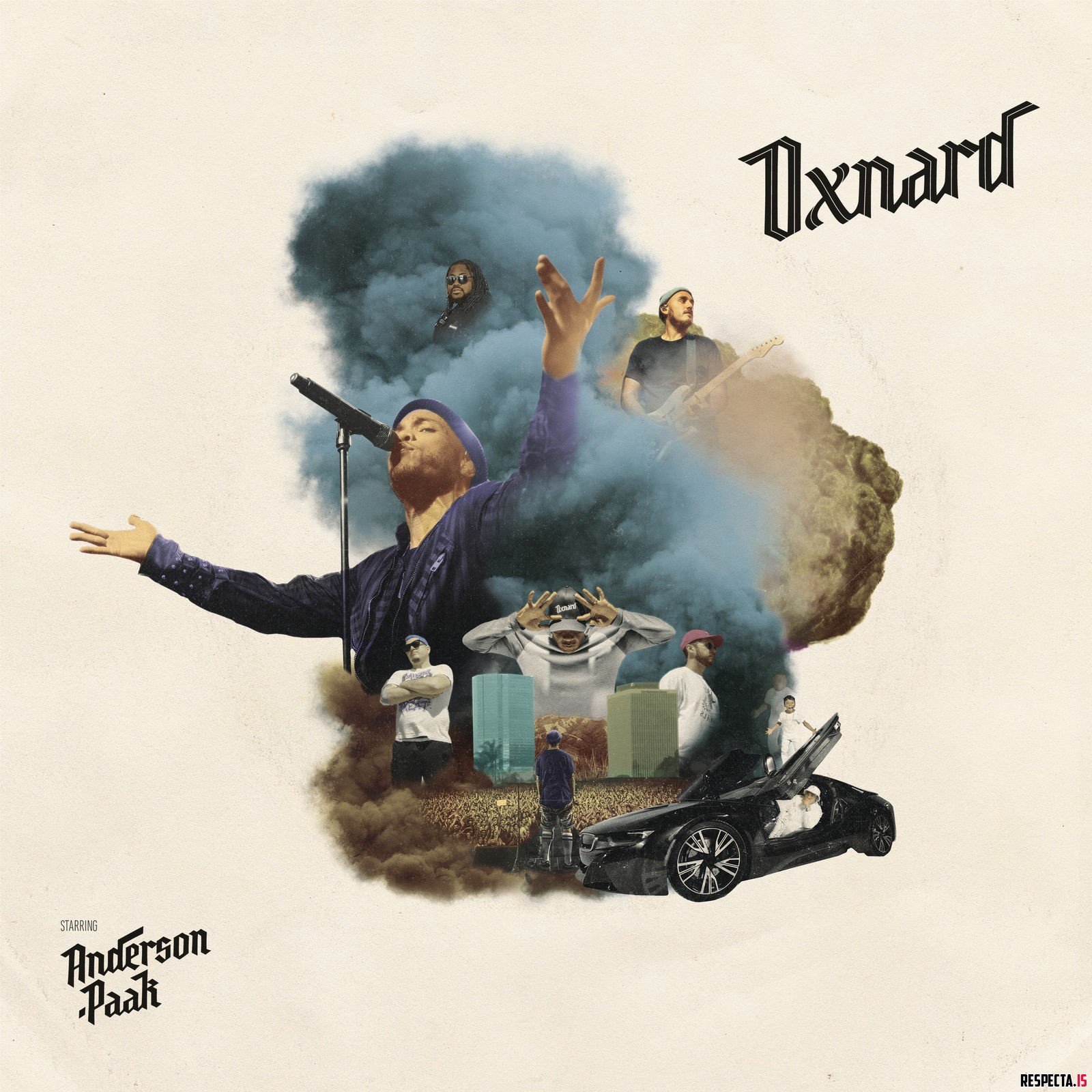 Through solid rhymes, soulful crooning and powerful content, Anderson .Paak looks to put Oxnard, the city he grew up in, on the map. 
---
STREAM
---
TOP 5
HONORABLE MENTION. SAVIORS ROAD
"Saviors Road" is a great song, it is just short. First and foremost, the beat behind it is tough as hell! I'm talking tougher than trying to figure out who plays for the Atlanta Hawks. On this beat, Anderson plays everything from hustler to that one n***a that figured out the game through trials and tribulations. I love the grittiness that our Oxnard hero spits with throughout, and especially how he adapts to the many intricacies the beat hits him with.
5. WHO R U?
"Who R U?" is one of the major bangers on "Oxnard." It is powered by both this intense Dr. Dre beat and some aggressive bars by .Paak about dismissing competition and wooing the baddest of chicks. Yes, I love the track for its explosive nature and all, but if you are listening to this album from start to finish, it will give you one of those random left-turns that is well-needed to showcase Anderson's versatility.
4. HEADLOW
Anderson .Paak is one of those guys I wouldn't mind seeing live in concert. When he sings, he puts on a show, connecting with the listeners utilizing a style that is as effervescent as it gets. In "Headlow," his unique style shines bright, as he navigates through this lively instrumental doing everything from crooning smoothly to playing orchestrator. Additionally, his lyrical content revolving around the wonders that come with indulging in certain sexual activities will resonate with you from start to finish. All in all, I felt this particular track was both engaging and refreshingly raw.
3. BROTHER'S KEEPER
"Brother's Keeper" is very dramatic. The instrumental behind it boasts this fusion between Rock-N-Roll and some tough ass trap s**t, a mixture that the youth of today seem to love. On Anderson .Paak's contributions to the song, he pours his heart out, giving us the guidelines for living a life full of solace, respect and unity through some soulful crooning and riveting lyrics. If you ask me, his part is beyond chilling, but I think in this day and age, we need to hear chilling in our lives.
Pusha-T is featured on "Brother's Keeper," and he drops a pretty powerful verse. Allowing the beat to bring out some of his deepest feelings, the Daytona rapper talks about everything from loving his brother for following his ambitions to galvanizing the n***as on the grind to continue to do what they're doing. Even after dropping a borderline classic album a couple of months ago, I thought Pusha's verse on this song was one of his best this year.
2. ANYWHERE
"Anywhere" is special, to me. It has this old school feel to it on the instrumental, a classic verse by Snoop Dogg, and one of Anderson .Paak's best vocal performances on the album. But what I love most about this song is its summer time vibes! (Yes, even though it snowed in DC today, the summer is still being felt on the musical side of things) Everything from the lovey-dovey lyrical content to the back and forth between Anderson and The Last Artful, Dodgr is smoother than a summer night in Pasadena.
1. TINTS
Kendrick Lamar and Anderson .Paak sound nearly identical, so it makes all the sense in the world that they decided to collaborate for "Tints."
"Tints" is four and a half minutes of pure/unadulterated funk! On it, Anderson .Paak glides his way to the finish line using this highly euphoric approach. Matter of fact, it almost feels like he laid the track down with twenty bad b*tches, a fur coat and some padded walls around him. Despite all these distractions, he was able to gift us with some serious knowledge, letting us know the ways he has to move to get his mental straight. I love the balancing act .Paak does between real n***a lyrics and soothing vibes, never letting the two cross paths.
"Tints" features a damn good verse by Kung-Fu Kenny (AKA Kendrick Lamar). On it, he shows no mercy to lames, and practically pays homage to the real n***as out there that prioritize certain s**t like stealing our women and getting to the coins. I think his verse fits in perfectly with everything else on the song, and you know how much I love cohesion when it comes to music like this.
---
SONG BY SONG BREAKDOWN
1. THE CHASE (5/5)
2. HEADLOW (5/5)
3. TINTS (5/5)
4. WHO ARE YOU (5/5)
5. 6 SUMMERS (4/5)
6. SAVIORS ROAD (5/5)
7. SMILE/PRETTY (4.5/5)
8. MANSA MUSA (3.5/5)
9. BROTHER'S KEEPER (5/5)
10. ANYWHERE (5/5)
11. TRIPPY (4.5/5)
12. CHEERS (4.5/5)
13. SWEET CHICK (4.5/5)
14. LEFT TO RIGHT (4/5)
---
OVERALL RATING
(A-)
This album is special, but then again, did you expect anything different from an artist like Anderson .Paak? The energy on it is impeccable, the game our hero spits throughout is nothing less than legendary, and the willingness to experiment with a bunch of different sounds from everyone involved in its making was refreshing. As a whole, you can tell Anderson took his time with every single element of Oxnard (I'm talking down to how the studio was swept), practically letting the world know why it took so damn long to release in the first place. As a result, you got the closest thing to a classic that I can guarantee you will play over and over again for the next couple of years.