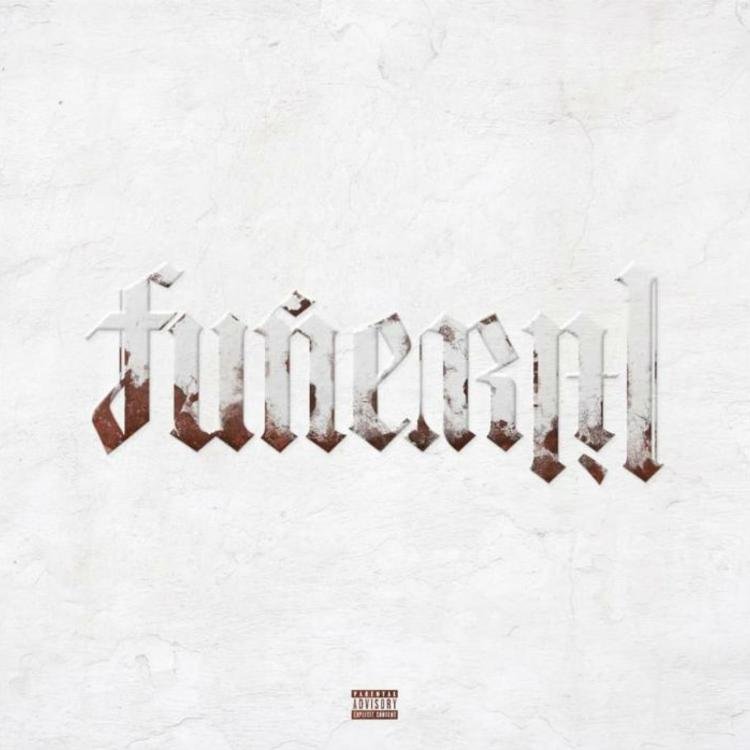 Lil Wayne looks to put the rap game six feet under with the release of Funeral.
---
STREAM
---
TOP 5
HONORABLE MENTION. LINE EM' UP
"Line Em' Up" is "A Milli 2.0," to me. On it, Wayne spits braggadocios/reckless/cocky/violent/punchline-heavy/zany/gassed up bars utilizing flows that are ungodly and deliveries that are beyond animated. Oh, by the way, the instrumental to the track has tons of bass and epic vibes.
5. KNOW YOU KNOW
Anytime Lil Wayne and 2 Chainz link up, they create hot s**t!
Do you know what I've been noticing in hip-hop as of late? a trend of rappers dropping songs that feature beats that are on some spooky trap s**t. "Know You Know" features a spooky trap beat, and over it, Lil Wayne and 2 Chainz drop scary bars about spoiling hoes, snatching hoes up, and giving hoes clearances to open up boxes of cereal that aren't theirs (OK, maybe they didn't talk about hoes opening up cereal boxes that aren't theirs, but I wanted to bring awareness to atrocities like that).
We all know Wayne spazzes on s**t, so you shouldn't be surprised that he killed "Know You Know" with bars that are dynamic as hell. What might surprise you is 2 Chainz's verse on the track — to me, his aggression, punchlines, and wordplay is hella impressive on it!
4. TRUST NOBODY
I hate saying s**t like this, but we need to start appreciating Lil Wayne while he's still on this earth. Though his buzz isn't as big as it used to be, he's still a living legend that deserves to be applauded for his contributions to the rap game. To me, "Trust Nobody" is the kind of song that will remind you to appreciate him.
If the glum instrumental attached to "Trust Nobody" doesn't get you in your feelings, then featured guest Adam Levine's sobering hook will. If the track's glum instrumental and sobering hook doesn't get you in your feelings, then Wayne's passionate bars centered around paranoia, heartbreak, self-reflection, and motivation will. If none of the things I just mentioned gets you in your feelings, b*tch, schedule yourself to see a heart doctor!
3. CLAP FOR EM
Holy s**t, I haven't heard Wayne on a bounce track in years!
"Clap For Em" is a certified club hit! With the instrumental to the track being on some bounce s**t, Wayne plays savage dance instructor, giving rules to women on how they should shake, break, and prorate their asses. Though the second phase of the track is probably tougher than the first phase, I do think both phases will be thoroughly enjoyed by party-goers all over the world.
I can see a remix to "Clap For Em" featuring Drake and City Girls coming from a mile away…
2. I DO IT
Do you know what makes Lil Wayne, Big Sean and Lil Baby such great rappers? They are able to make club bangers that are powered by truly sensational rapping.
"I Do It" features this bass boomin' instrumental that does everything in its power to knock s**t off of walls. Over it, Big Sean gifts us with a hook that is unapologetic, Lil Baby gifts us with a verse that is sly, trill, and braggadocios, and Wayne gifts us with a verse that is unapologetic, sly, trill, braggadocios, wild, and slightly melodic. The combination of the three artists' contributions to this track makes for some pretty hyped-up s**t!
1. MAHOGANY
I feel like Wayne uses tracks like "Mahogany" as target practice.
Technically, "Mahogany" doesn't start Funeral off ("Funeral" does), but let's be real, IT STARTS IT OFF! With the track being powered by this dope ass instrumental that straddles the line between smooth and hard-hitting, Wayne absolutely spazzes, dropping all kinds of competitive, violent, trill and reckless bars through flows that are impregnable and a demeanor that feels yawn-worthy.
Wayne's wordplay is so f**king slept on! In "Mahogany," he plays with words like that s**t is Scrabble.
---
SONG BY SONG BREAKDOWN
1. FUNERAL (3.5/5)
2. MAHOGANY (5/5)
3. MAMA MIA (4/5)
4. I DO IT (4.5/5)
5. DREAMS (3/5)
6. STOP PLAYIN WITH ME (3.5/5)
7. CLAP FOR EM (4.5/5)
8. BING JAMES (3.5/5)
9. NOT ME (4/5)
10. TRUST NOBODY (4.5/5)
11. KNOW YOU KNOW (4.5/5)
12. WILD DOGS (4/5)
13. HARDEN (3.5/5)
14. I DON'T SLEEP (4.5/5)
15. SIGHTS & SILENCERS (3/5)
16. BALL HARD (4/5)
17. BASTARD (SATAN'S KID) (3.5/5)
18. GET OUTTA MY HEAD (2.5/5)
19. PIANO TRAP (4/5)
20. LINE EM UP (4.5/5)
21. DARKSIDE (3/5)
22. NEVER MIND (4/5)
23. T.O. (3.5/5)
24. WAYNE'S WORLD (3/5)
---
OVERALL RATING
(B-)
Before the release of Funeral, Wayne was already the 1st, 2nd or 3rd best rapper of all-time; yet he spits bars on the album like he still has something to prove (S**t like that makes him a great).
After Kobe passed last week, there was so much 'Mamba Mentality' talk. If you ask me, when it comes to rap, Wayne is a prime example of someone who has a 'Mamba Mentality.' As the years have gone by, he's found a way to remain relevant by understanding how to adjust his style to the ever-so-changing hip-hop game (Sorta how Kobe adjusted his style of play to the new-school NBA), while remaining this dude that wants to kill every track he's featured on. In Funeral, s**t doesn't change, as, throughout the album, he comes across like an idiosyncratic rapper that whips beats, rebels against rules, and lives in the moment. He also comes across like a rapper that finds it way too easy to flow on beats, play martian, create punchlines, and dabble in wordplay.
The features on Funeral are really f**king good! I thought every rapper on the album tried to pay homage to Lil Wayne by giving him verses that were tougher than Charles Oakley. Additionally, I thought the singers on the album did their best to get muthaf**kers to cry on the tracks they were featured on. All in all, everyone involved in the making of Funeral made sure you felt something when you listened to the album.
Here's the thing: Wayne talks about meaningless s**t when he raps, but he does have this uncanny ability to make meaningless s**t sound entertaining (There are so many entertaining useless tracks on Funeral). When it's all said and done, though, the only knock on Lil Wayne's career will be that he doesn't have enough songs like "Tie My Hands," "Earthquake," "Get Over," or even "Trust Nobody" on his catalog.
Much like I said about Eminem's performance on Music To Be Murdered By two weeks ago (BTW, what's up with all these rappers talking about some grim s**t as of late?), Wayne sounds like he's completely in his element and having fun on Funeral. It's almost like the pressure of dropping another classic Carter album has left his body, so now he can relax when he makes records… (Hmm.. I wonder when Funeral II is coming out?)